Saudi woman films harassment by religious police in shopping centre 'for wearing eye make up'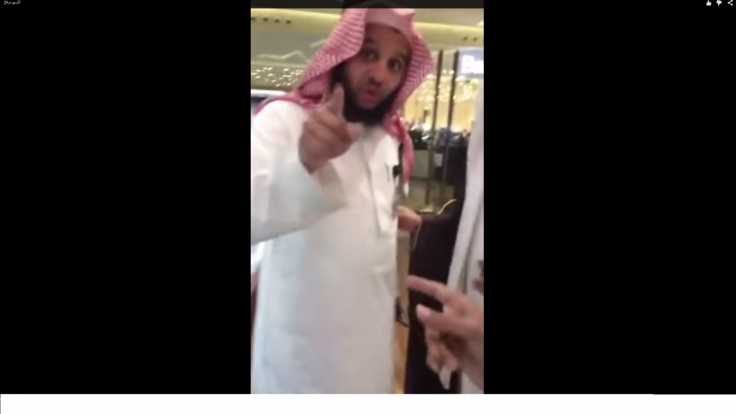 A woman turned the tables on Saudi Arabian religious police, filming herself challenging officers harassing her for dressing 'provocatively' in a shopping centre in Riyadh and posting the footage on YouTube.
While shopping in the Saudi capital's Nakheel Mall with her husband, the woman is approached by the muttawa religious police, who enforce the Islamic kingdom's strict interpretation of Sharia law.
The men order the woman to leave the centre, deeming her outfit too provocative, however she refuses, and films six muttawa officers pursuing them. "As you can see, they don't want to leave me and my husband alone," she says, reports France 24.
In parts of Saudi Arabia, women are legally obliged to wear a niqab veil or burqa covering the face.
The couple enter a jewellery store, pursued by the muttawa, with one officer demanding the vendor not serve the woman, while another orders him to prevent the woman filming in the premises.
"What does that have to do with you? He's just a vendor!" she asks.
Refusing to be intimidated, the woman approaches the vendor and asks to see an item. "I'd really like to, but they [the muttawa] won't let me," he replies. She then challenges the muttawa, one of whom accuses her of wearing eye make-up.
"So what! What does that have to do with you? There's no law banning that," she says. "Yes, religious law," the officer replies.
She demands the muttawa identify themselves, but they refuse. "My name is Fatma Ibrahim Hussein. Tell me what your name is if you're a real man!" she says.
The woman said on Twitter that she plans to lodge a complaint with the Saudi Committee for the Promotion of Virtue and the Prevention of Vice, whose rules the muttawa enforce.
Women in Saudi Arabia have used the internet to expose discrimination they suffer, with a student recently posting a video of herself being kicked off a bus for removing her veil.
Women have also posted videos of themselves behind the wheel of the car, defying the kingdom's ban on women driving.
However, restrictions are loosening, with 60% of university graduates in Saudi Arabia now women, and women now employed in sectors including diplomacy, law, retail and hospitality from which they were previously barred.
Women now also sit on the Shura Council, the monarchy's governmental advisory body.
© Copyright IBTimes 2023. All rights reserved.