Saudi Woman Sentenced to 50 Lashes for Insulting Morality Police
Saudi businesswoman has her sentence of 50 lashes and a month in jail upheld by a judge.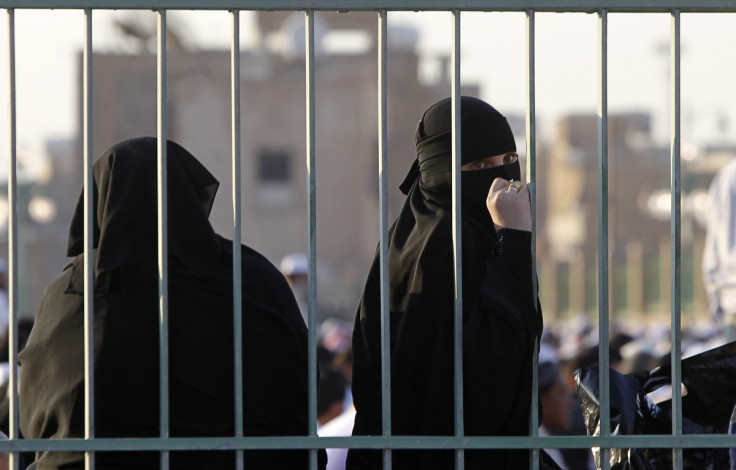 A Saudi Arabian woman sentenced to 50 lashes and a month in prison has had her conviction upheld by a Saudi judge.
The businesswoman was convicted of insulting members of the morality police during an argument and found guilty of calling them "liars", Arabic language daily newspaper Al-Medina reported.
The morality police, known formally as the Commission for the Promotion of Virtue and the Prevention of Vice, entered the woman's café to check that there were no breaches of morality or other Saudi laws, and are believed to have witnessed her employees running away because they were breaking immigration rules.
The woman was accused of "cursing" the morality police and sentenced by a district judge in Jeddah. Her sentence was subsequently upheld by an appeals court in Mecca.
Morality Police
The Commission for the Promotion of Virtue and the Prevention of Vice was set up in 1926 to monitor public behaviour and enforce a code of conduct that adheres to the strict Wahhabi school of Sunni Islam.
Morality police officers regularly patrol streets and other public spaces such as shopping malls to enforce strict dress codes and 30-minute store closures during Islamic noon, afternoon, sunset and evening prayers.
The morality police has come under criticism from Saudi citizens after a series of incidents of harsh behaviour.
In 2012, Saudi Arabia's ruler King Abdullah sacked the head of the religious police after a number of controversies, including footage of officers harassing families in a shopping mall surfaced online and went viral.
Last month, a Jeddah criminal court sentenced two Saudi women to 20 lashes and 10 days in jail for exchanging insults via text and WhatsApp messages.
One of the women filed a lawsuit against her cousin, accusing her of sending insulting messages and distorting her reputation. When the cousins refused to reconcile, the judge passed the sentence. The women are appealing the verdict.
© Copyright IBTimes 2023. All rights reserved.