Soho, the most vibrant and creative area in London, is in danger of losing its identity if property development is allowed to continue unchecked.
This is the warning issued by campaigners trying to protect the unique character of the world-famous entertainment district from the growing trend for commercial space to be turned into luxury flats.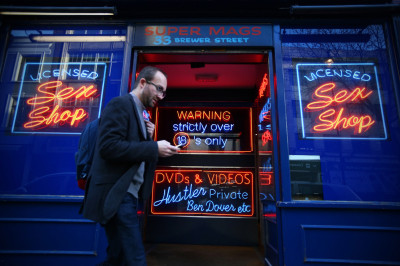 Soho is both fashionable and seedy, glitzy and grubby – it is home to theatres and hundreds of bars and restaurants – and also a red light district. But it is also a hub for world-leading creative industries such as film post-production.
A walk up Berwick Street from Raymond's Court to Oxford Street reveals the diverse mix of businesses in Soho, from sex shops to textile wholesalers and bespoke tailors, via independent record stores and shops catering to the counter-culture, plus one of the oldest street markets in London.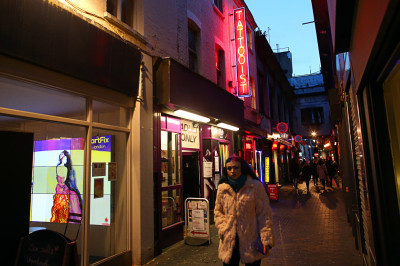 Soho Create, an umbrella group for the area's creative industries, wrote an open letter to the Chancellor, George Osborne, and the Communities and Local Government Secretary, Eric Pickles.
"The square mile of Soho and its surrounds is the most creative in the world. In its way it is at least as important as the square mile in The City. Soho is responsible for 10% of the country's creative turnover. 20% of London's new creative jobs are based here. A quarter of Soho's entire workforce is in the creative sectors. It is unique and valuable.
"In the last four years Soho has lost 30,000 square metres of office space and gained twice that amount in residential. The creative clustering that makes this such an extraordinary economic and cultural engine is under threat as a result. There is a very real danger that we will erode the creative fabric of Soho past the point we can ever rebuild it."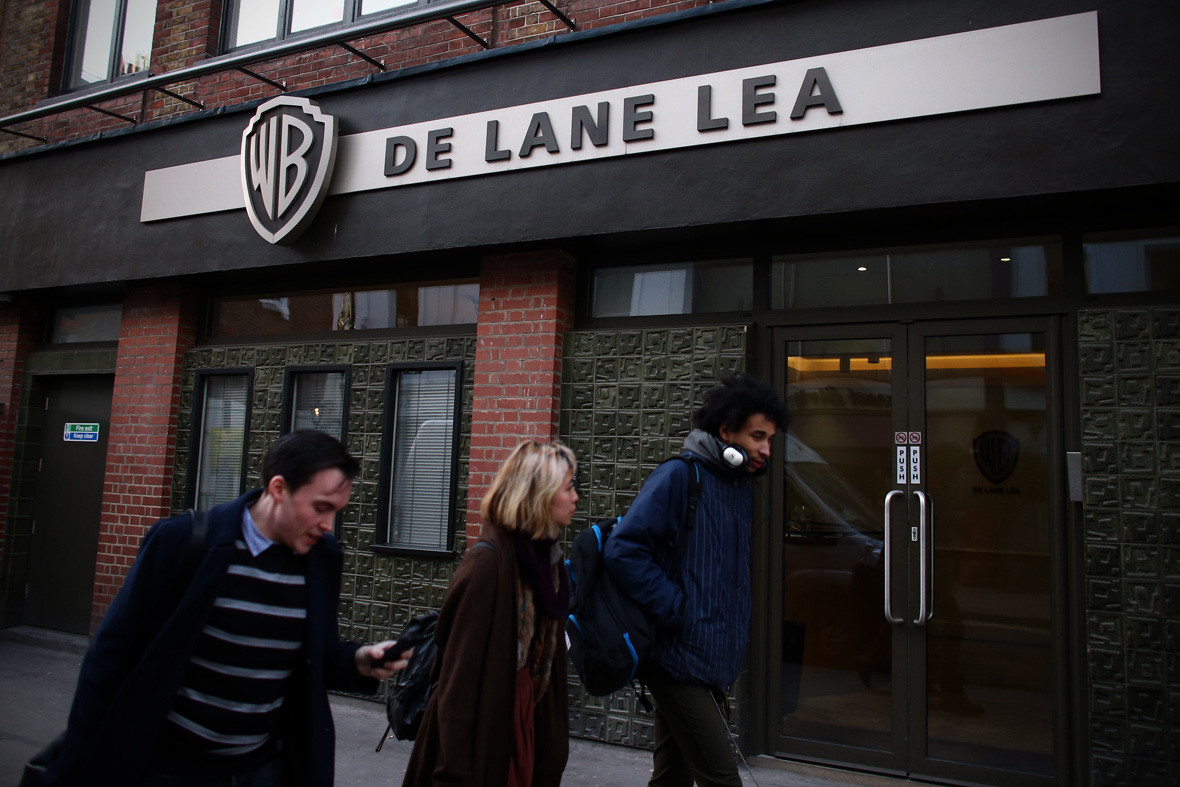 Soho has gone more upmarket, but also more bland in recent years, with chains and members-only clubs replacing sex shops and clip joints.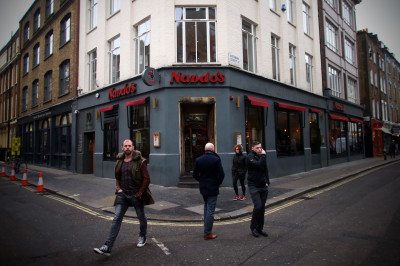 Many people may see this as progress, but the area is losing its identity. In November, the internationally famous Madame Jojo's nightclub had its licence revoked, apparently because of a violent fight outside the venue. But the venue had been earmarked for redevelopment, and many saw the closure of the burlesque bar as part of a drive to gentrify the area.
The Yard, a gay bar that for years has occupied a prime site with a courtyard on Rupert Street, faces being covered over and turned into a restaurant and flats. The bar's owners said: "The new restaurant and flats would be sold to the highest bidder and another generic big brand name would replace this magical getaway within the bustling streets of Soho."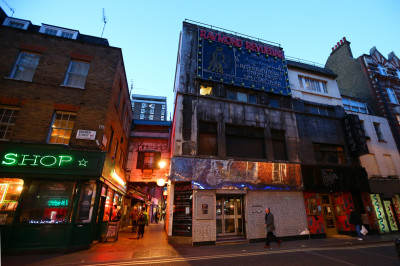 Denmark Street, lined with music shops, faces becoming a street lined with upmarket apartments. Known as Tin Pan Alley, Denmark Street was at the centre of Britain's popular music explosion in the 50s and 60s.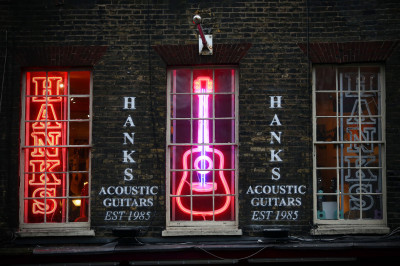 The new Crossrail station at Tottenham Court Road will bring with it shiny, characterless chain stores, and drive up rents so that independent shopkeepers may be forced out.
Curzon Soho, one of London's flagship arthouse cinemas, may be knocked down to make way for the Crossrail 2 development, according to reports.
But perhaps the tide is turning. Save Soho – a campaign group fronted by Stephen Fry and supported by celebrities such as Benedict Cumberbatch, Idris Elba and Eddie Izzard – has raised the profile of the issue, calling on Boris Johnson to pledge support for the area's night life and prevent any further closures.
The Mayor has given Save Soho his backing, saying: "People from all over the world come to Soho to enjoy its unique character and history – its performing arts and live music, its gay and transgender scene and nightclubs"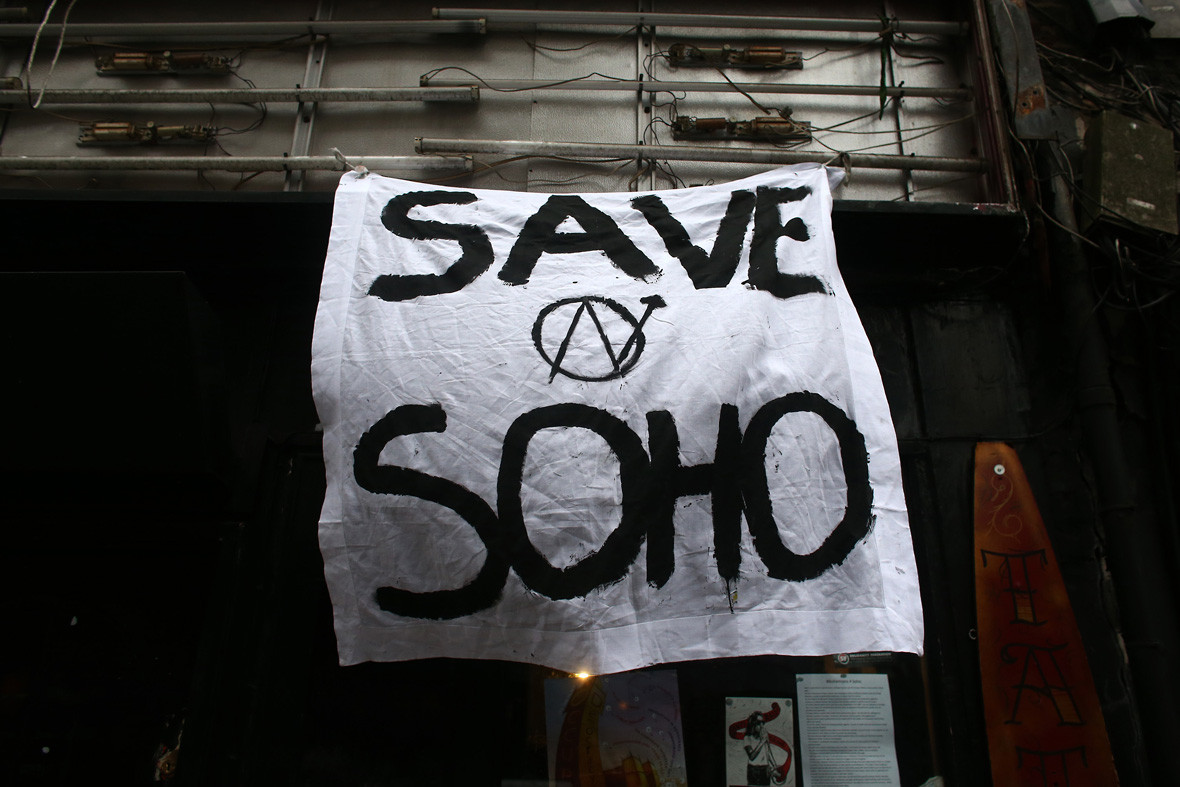 Tim Arnold, singer and campaigner for the preservation of Soho, told the Evening Standard: "The kind of people who can afford luxury apartments don't add anything to the character of the area. Soho needs to be an inclusive place, not exclusive. What we're worried about is if the intermingling of the different classes and income groups stops. That would end the spirit of Soho as we know it."