Savers hit hard by Bank of England interest rate cut as holidaymakers suffer weak pound
What the papers say: The Bank of England's halving of its interest rate continues to make savers suffer.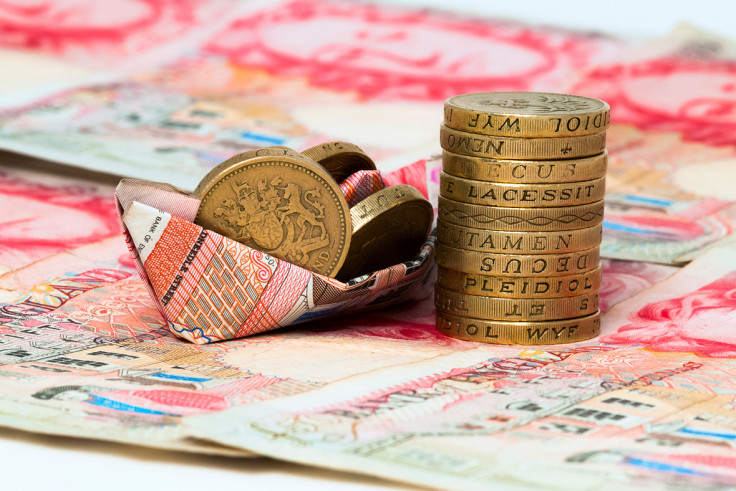 The Bank of England's interest rate cut to the lowest level in its 322-year history has added to the woes of UK's savers. Governor Mark Carney announced last Thursday that the bank would halve its interest rate to 0.25%, and among a package of other measures would introduce a Term Funding Scheme (TFS) aimed at seeing banks have direct access to this ultra low interest rate.
This measure will result in savers being driven "over a cliff", said Ian Gordon of Investec bank, reported The Sunday Telegraph.
If the banks use the TFS enthusiastically they will have even less need of savers' money and will cut savings rates to discourage deposits, the paper said.
Eric Lonergan of M&G Investments said: "The cut in bank rate is a sideshow. The new Term Funding Scheme is extremely important. There are now two important policy rates in the UK - base rate and the interest rate at which the Bank of England lends under its TFS programme."
"In future, there is no reason why the Bank of England cannot continue to cut the TFS rate and leave Base rates unchanged. In other words, there is no lower bound to the interest rate on TFS."
Here are a few of the cuts, some of which were made in anticipation of the Bank's decision, The Sunday Telegraph has summarised so far:
Santander on August 2 cut its Help to Buy Isa rate cut from 2% to 1.5%. At its one-year, two-year and three-year fixed-rate bonds it made cuts of 0.15, 0.2 and 0.3 percentage points respectively. It also cut its two-year Isa and eIsa by 0.25 percentage points.
Nationwide on July 29 cut its one-year, two-year and three-year fixed-rate Isas all cut by 0.1 percentage point. Its five-year Isa was cut from 1.5% to 1.3%. Its one-year fixed-rate bond saw a 0.1 percentage point cut, and its two-year bond was cut from 1.25% to 1.2%.
Lloyds on July 26 cut its Easy Saver and Club Lloyds Saverby 0.1 and 0.2 percentage points respectively. The lender cut its Cash Isa saver cut from 1.6% to 1.4%.
The plunging pound is a painful consequence for holidaymakers of the Brexit vote, with sterling falling just as millions head off for their long-awaited summer break, Anna Mikhailova wrote in The Sunday Times.
She said luckily, there are now many ways to convert pounds into foreign money, from apps to "swapping" online with other holidaymakers, which offer more competitive options for anyone going abroad this summer.
Last month I put WeSwap, a "people's currency exchange", to the test on my trip to Spain.
The exchange rate was competitive, marginally better than at my local Thomas Exchange on the same day. To compare, £200 in the traditional exchange would have bought €235, and I got €237.92 via WeSwap.
She said holidaymakers could also try Revolut, an app launched a year ago. Revolut offers more than 90 currencies and, like WeSwap, works anywhere that accepts Mastercard.
For savers keen to invest the Investors Chronicle rates bakers Greggs as a buy. Last week the firm, which runs 1,730 stores, said sales grew by 6% to £422m, with like-for-like sales up 3.8% in the first half of the year.
The group opened 32 net new stores in the period and saw growing demand for the group's "balanced choice" healthy food range and breakfast menu. A total of 70 shops a slated to open over the full year.
Analysts at Peel Hunt expect the company to make pre-tax profits of £78.4m for the year to the end of December, up from £73m the firm posted 12 months ago.
© Copyright IBTimes 2023. All rights reserved.