Meet Mark 1: A $50,000 3D printed humanoid robot that looks eerily like Scarlett Johansson
A product and graphic designer in Hong Kong has fulfilled a childhood dream by building a realistic humanoid robot that is a dead ringer for Hollywood actress Scarlett Johansson and was created with 3D printing technology.
The Mark 1 robot is the brainchild of Ricky Ma, 42, who has been obsessed with androids all his life. After spending $50,000 (£35,000) and labouring for a year and a half on the balcony of his home, the robot is finally complete and Ma is looking for investors who would like to buy her.
Mark 1 features a 3D printed skeleton, and 70% of the body was made using 3D printing. Her skin is made from silicone, which wraps around and hides the mechanical and electronic interior of the robot to give her a human-like appearance.
The robot also features facial motors that enable her eyebrows and the "muscles" around her eyes to move, relax and tense. When spoken to, Mark 1 can react by moving motors to produce a convincing facial expression, such as raising her eyebrows in surprise and even winking.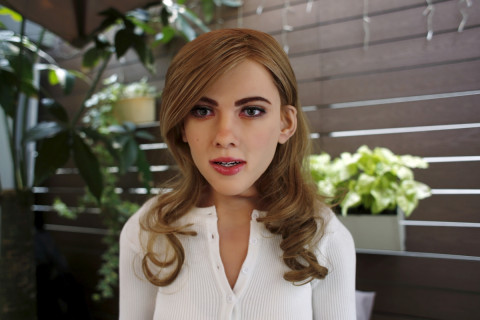 The result is pretty impressive for a man who has no formal training in robotics or electrical engineering, and Ma says that he had to master complex skills like computer programming and electromagnetics, build accurate 3D models of all the parts that needed to be printed and figure out how to successfully fit the robot's skin over the components, with a time consuming trial-and-error method.
"I figured I should just do it when the timing is right and realise my dream. If I realise my dream, I will have no regrets in life. During this process, a lot of people would say things like, 'Are you stupid? This takes a lot of money. Do you even know how to do it? It's really hard," Ma told Reuters. "When you look at everything together, it was really difficult."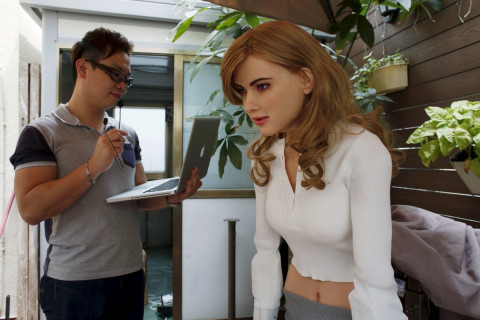 Rise of the humanoid robots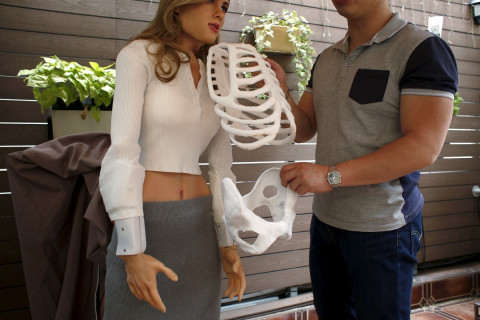 In 2015, robots truly came to the forefront, as renowned Japanese robotics expert Hiroshi Ishiguro, a professor at Osaka University's Department of Systems Innovation who has been developing robots for over 20 years, unveiled Otonaroid and Kodomorid – an adult female android robot and a female child robot – at the National Museum of Emerging Science and Innovation (Miraikan) in Tokyo.
His permanent exhibition set the world buzzing and unnerved many as the robots look almost exactly like the humans they were modelled on and are meant to make people re-examine what it means to be human.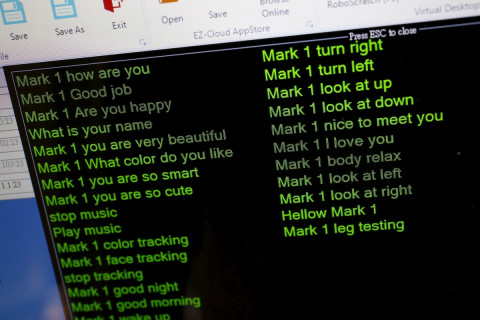 In April, Ishiguro collaborated with Shanghai Shenqing Industry (SSI) to build a female robot called YangYang, who resembles a middle-aged woman and is able to talk, move its head, shake hands and even hug a human.
Other companies are also seeing the potential for using human-like robots to educate and inform consumers and visitors – Toshiba has worked with Ishiguro to make ChihiraAico, a Japanese woman hostess robot, who was trialled as a receptionist in an uptown department store in Tokyo in April 2015.
Then there is China-based firm Hanson Robotics, which has been making waves with its artificially intelligent technology that uses cameras and computer algorithms to allow its robots Han and Sophia to detect and understand people's facial expressions, as well recognise individuals and hold a conversation and respond appropriately with its own expressions.