A Chinese tycoon has been going shopping in a luxury mall in the company of not one, but eight humanoid robot maids in Guangzhou.
The man, Wang Shi Chung, was photographed in the shopping mall on 15 April going about his business purchasing gold and other luxury products, as well as going to the mall's food court to drink coffee, while eight robots followed him autonomously around the mall.
Similar to Softbank's social companion robot Pepper, Wang's robot maidens roll around on a wheeled base, and their arms are positioned to hold a tray. During his shopping trip, the robots followed him around the shopping mall carrying his coat, bottles of water and shopping bags.
The robots are designed to look as if they were maidens garbed in a uniform of long cheongsam dresses in yellow, red and white, with cloth scarf collars reminiscent of the uniforms of air hostesses.
According to Chinese news site Toutiao.com, it is a common trend for the wealthy "Tu Hao" – nouveau riche – to show off their elevated status in society by parading numerous bodyguards and maids around when they go out in public. However, this is believed to be the first time that anyone has ever sought to use artificially intelligent servants instead.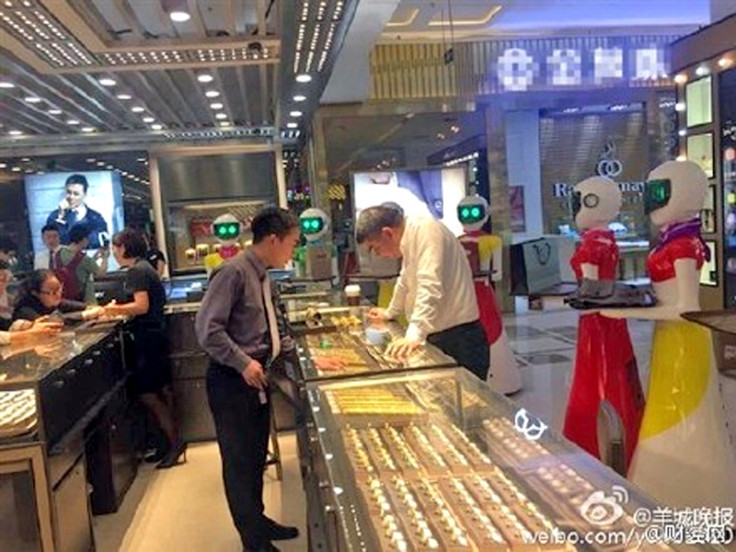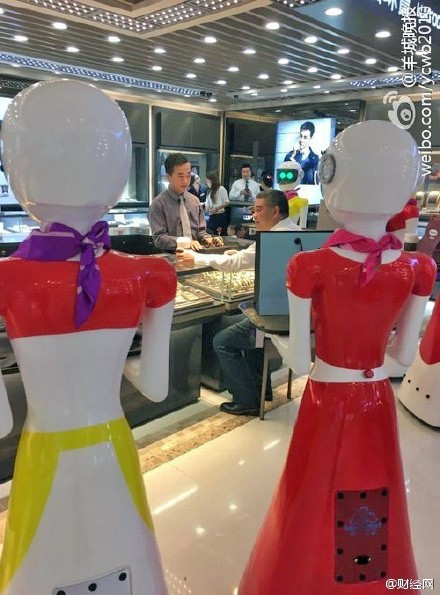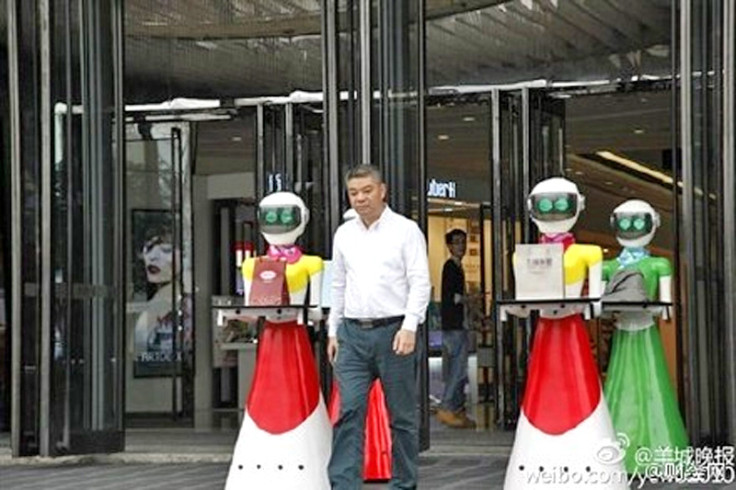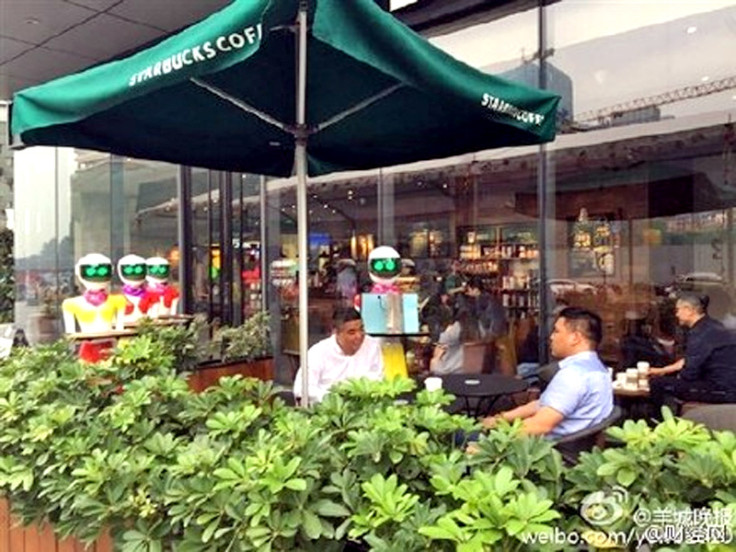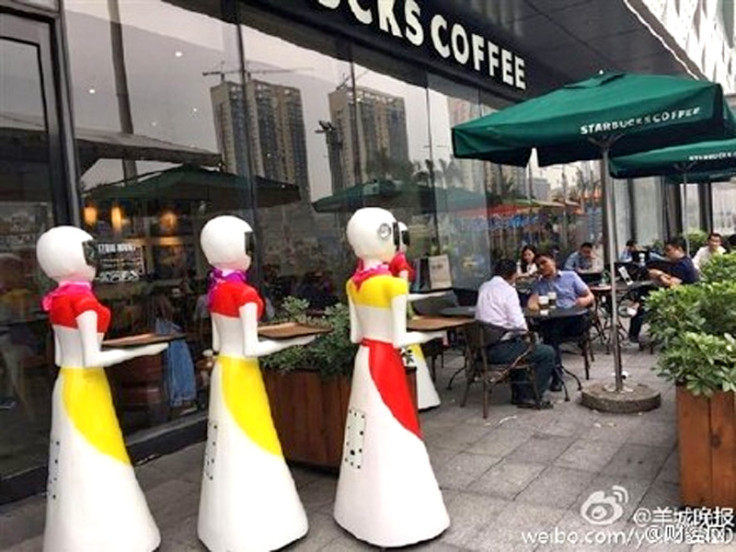 So pleased was Wang with the attention he received from taking a trip out with his robots that he decided to go out again on 16 April. He took a trip to a local theme park in the city of Wan Da and posed with his humanoid robot maidens next to the theme park's own robots, including a giant statue of Optimus Prime from Transformers.
A tongue-in-cheek write-up by Toutiao.com concludes: "The robot developers are responsible for developing more and more advanced robots, and the Tu Hao simply enjoys these robots' intimate services. He doesn't bring his wife or his mistress, he just brings a group of robots out with him and these robots watch him buy gold jewellery.
"We ordinary people cannot buy even one leg of the robot. That just shows how ostentatious Tu Hao Wang Shi Chung's behaviour is."
In 2015, robots truly came to the forefront. Renowned Japanese robotics expert Hiroshi Ishiguro, a professor at Osaka University's Department of Systems Innovation, unveiled Otonaroid and Kodomorid – an adult female android robot and a female child robot – at the National Museum of Emerging Science and Innovation (Miraikan) in Tokyo.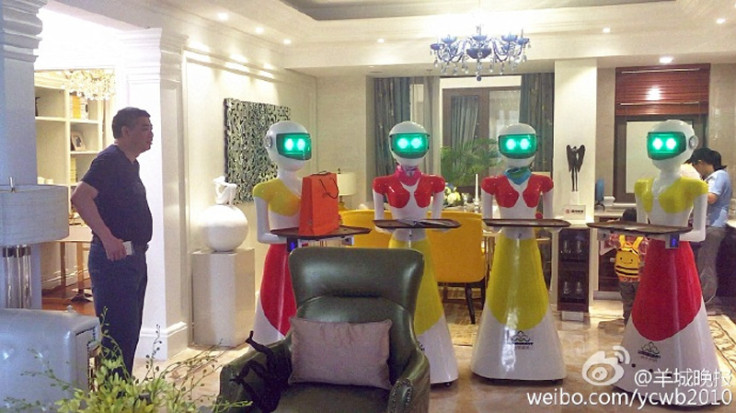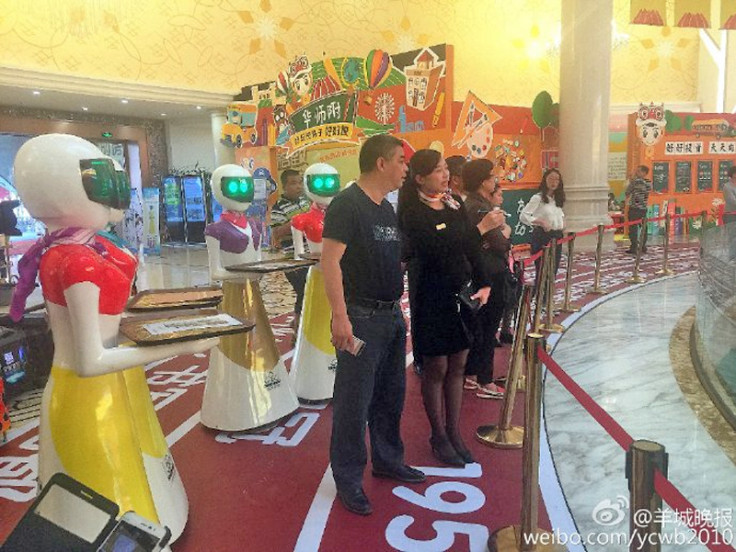 Other companies are also seeing the potential for using human-like robots to educate and inform consumers and visitors. Toshiba has worked with Ishiguro to make ChihiraAico, a female hostess robot, who was trialled as a receptionist in an uptown department store in Tokyo in April 2015.
There is also a huge interest from Chinese roboticists. In Hong Kong earlier this month, product and graphic designer Ricky Ma debuted his $50,000 Scarlett Johansson-alike robot that can talk and produce convincing facial expressions.
Then there is China-based firm Hanson Robotics, which has been making waves with its artificially intelligent technology that uses cameras and computer algorithms to allow its robots Han and Sophia to detect and understand people's facial expressions, as well recognise individuals and hold a conversation.