She's been making waves as one of the key personalities on this series of I'm A Celeb, but Scarlett Moffatt has had her fair share of heartbreak before television stardom.
Now, her ex-partner Ian Billett has spoken about their break up. The 30-year-old claims to have met the rising celebrity at a Gogglebox book signing where he was working as a security guard, and the pair dated for around two months before he ended the relationship upon realising their lives were too different.
Speaking of his time with the 26-year-old star – who has now moved on with new man Luke Crodden – Billett cites that he ended their romance for her own good.
He told The Mirror: "It sounds like I'm a softie, but her career was really starting to take off and she was being invited all over the place, the door was just opening for her.
"I have two jobs, a mortgage and my life is very settled. I thought we were at different places in our lives and it was for the best for her that we split up. I didn't want to linger about and hold her back," he added.
Billett – a civil servant who also works as a doorman and a personal trainer – says he met Moffatt at the WHSmith event in Newcastle two years ago. They began exchanging text messages and, after recognising they had chemistry, decided to go on a date.
He revealed that the I'm A Celeb contestant struggled with her newfound fame and began to worry about what people thought of her.
He said: "She is sometimes a bit too eager to please and would never cause offence by asking someone to leave her alone. So we'd go out and she'd be getting asked to pose for photos with people and would never say no. I ended up thinking she didn't know when enough is enough.
"Sometimes the things people said would upset her − she really analyses what people say, sometimes a bit too much.
"I remember one lady saying: 'You must have lots of friends now you're on the TV.' She didn't mean anything by it, but Scarlett struggled with the idea people might think she was only popular because of her celebrity.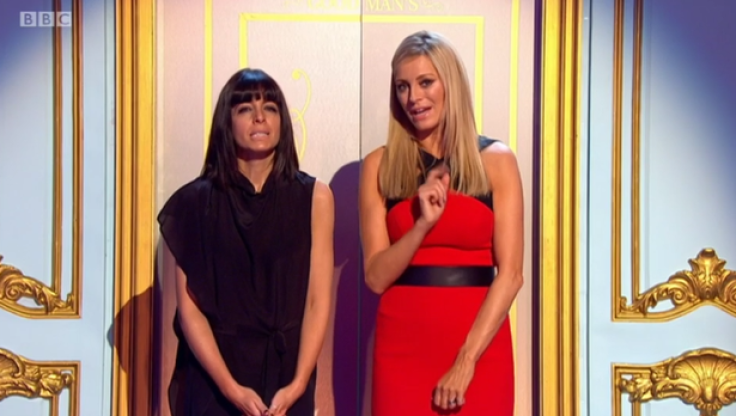 "All she wants is for people to like her for who she is and I think that has shown itself in the jungle," he continued.
Meanwhile, Moffatt has been causing a stir both on and off the critter-infested ITV reality show.
Before entering the jungle, she attacked television presenter Tess Daly's personality and hosting technique in a bizarre rant.
She labelled the Strictly host as nothing more than a "blonde lady with boobs".
She went on: "I don't get her. She has no enthusiasm in her voice, she just sucks the excitement out of everything.
"She's like an eight-year-old boy's idea of how to draw of a pretty lady. She'd be a blonde lady with boobies and a face," before adding: "Tess totally ruins Strictly for me. I have to record it, so I can fast-forward through her."
I'm A Celeb continues at 9pm on ITV tonight (24 November).