South Korea's acting head of state, Prime Minister Hwang Kyo-ahn, has pleaded with opponents and supporters of impeached President Park Geun-hye to end the fierce protests that have divided the streets of Seoul, resulting in the deaths of two people.
The country's Constitutional Court removed Park from office over a corruption scandal. Thousands of Park's supporters, many of them elderly, angrily reacted to the verdict, shouting and hitting police officers with flag poles and climbing on buses the police used to create a perimeter protecting the court.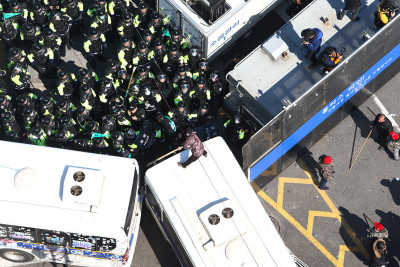 Police said a 72-year-old man died from head wounds after falling from a police bus. The official said the man, believed to be a Park supporter, was bleeding heavily when he arrived at the office and died at around 1:50 p.m. The circumstances of the second death are being investigated. Six people were injured, protest organisers said.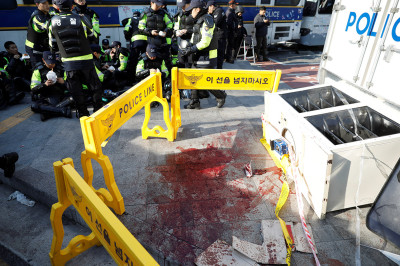 While Park's conservative supporters clashed with police outside the court, elsewhere, most people welcomed her downfall. A recent poll showed more than 70 percent supported her impeachment. Hundreds of thousands of people have for months been gathering at peaceful rallies in Seoul every weekend to call for her to step down.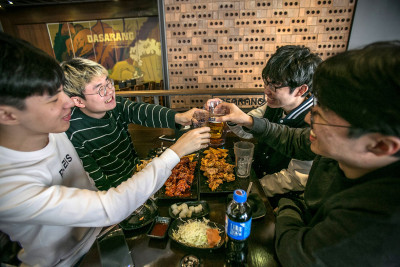 Park becomes South Korea's first democratically elected leader to be forced from office, capping months of paralysis and turmoil over a corruption scandal that also landed the head of the Samsung conglomerate in jail. A snap presidential election will be held within 60 days.
Park was stripped of her powers after parliament voted to impeach her but has remained in the president's official compound, the Blue House. A spokesman said some of Park's aides are at her home to prepare for her return, but it hasn't been determined exactly when she will leave the Blue House.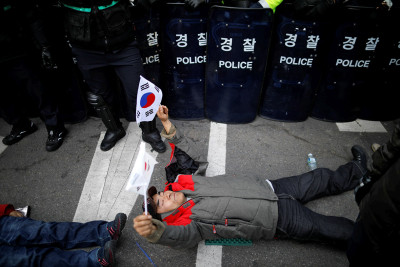 The court's acting chief judge, Lee Jung-mi, said Park had violated the constitution and law "throughout her term", and despite the objections of parliament and the media, she had concealed the truth and cracked down on critics. Park denied any wrongdoing. She did not appear in court and a spokesman said she would not comment at the moment.
Park, 65, no longer has immunity as president, and could now face criminal charges over bribery, extortion and abuse of power. She was accused of colluding with her friend, Choi Soon-sil, and a former presidential aide, both of whom have been on trial, to pressure big businesses to donate to two foundations set up to back her policy initiatives.
Park was also accused of soliciting bribes from the head of the Samsung Group for government favours, including backing a merger of two Samsung affiliates in 2015 that was seen as supporting the succession of control over the country's largest "chaebol" conglomerate. Samsung Group leader Jay Y Lee has been accused of bribery and embezzlement in connection with the scandal and is in detention. His trial began on Thursday (9 March). He and Samsung have denied wrongdoing.