Impeached South Korean President Park Geun-hye is a suspect in multiple cases of corruption and influence-peddling, a special prosecution team that conducted an inquiry into the allegations confirmed on Monday (6 March).
The special prosecution team was led by Independent Counsel Park Young-soo, who conducted a 70-day probe that concluded on 28 February. The team handed their investigation result to the state prosecution for further probe.
The corruption scandal began with the indictment of Park's close aide Choi Soon-sil, who was accused of using her position for personal benefits.
Samsung Group heir Lee Jae-yong was the latest to be embroiled in the scandal. A total of 30 people are reportedly indicted in the case, Yonhap News agency reported.
Independent Counsel Park said that they found some 273bn South Korean won (£192m, $236m) worth of assets belong to the Choi family, with Choi herself possessing around 22.8bn won. However, they could not find evidence if the money was accumulated through illegal means.
The investigation also found that Park was a suspected accomplice to Choi, who allegedly accepted bribes from Lee in return for business favors.
The president was also found to be linked to illegal blacklisting of 9,473 liberal-leaning cultural personalities in the country, who were deemed critical of her administration in May 2015.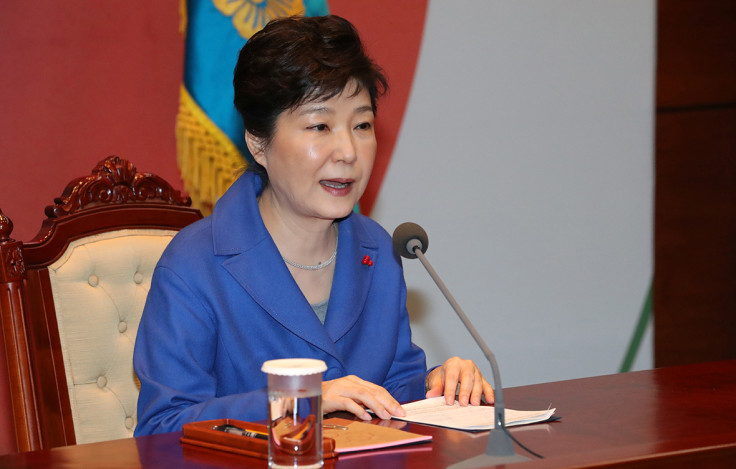 The probe team reportedly claimed that Park and Choi communicated with each other using mobile connections taken under other people's names. They found a total of 573 such communications between April 2016 and October 2016. Lee Young-seon, a presidential aide, was accused of opening those illegal phone accounts for the president and other officials.
"The probe ended accomplishing just half (of what was expected) due to the limited period and uncooperative attitude of those subject to the investigation," probe team leader Park told reporters during a press briefing on Monday. He also said that they could not interrogate the impeached president.