Scenes of devastation after deadly floods and mudslides swept through Mocoa, Colombia
Parents search the ruins of their homes after a torrent of mud swept through Mocoa in southern Colombia – killing at least 254 people, many of them children.
Relatives and rescue workers have been desperately searching the mud-filled ruins of their homes for loved ones after a torrent of water, mud and debris swept through the city of Mocoa in southern Colombia, leaving at least 254 people dead, many of them children, with hundreds more missing and injured.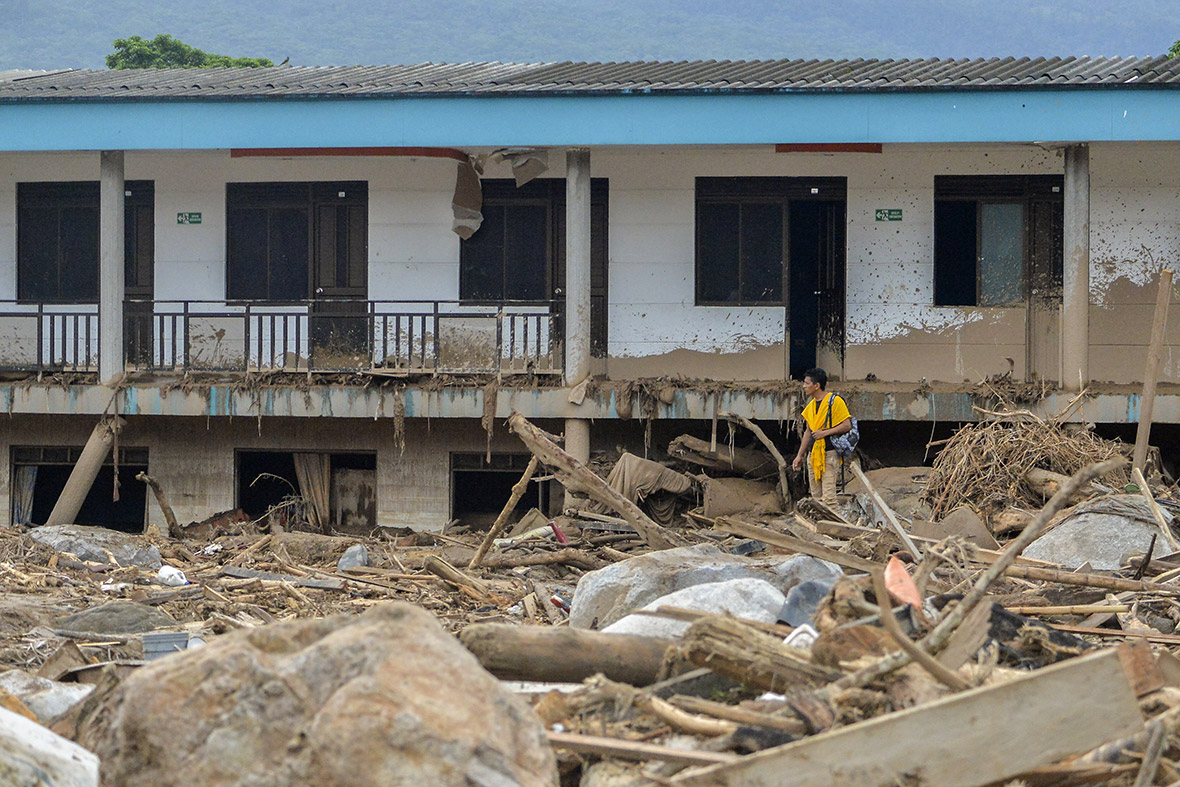 Several rivers burst their banks, sending water, mud and debris crashing down streets and into houses as people slept. At least 43 children are among the confirmed dead from the devastating flood. Young people were particularly vulnerable in this disaster because they were in bed when the floods surged through the city of 40,000.
The death toll from the flood, one of the worst natural disasters to strike the country in years, is expected to rise as many people remain unaccounted for, and bodies are still being pulled from the thick mud, tree limbs and debris that cover much of the city. The deluge smashed houses, tore trees out by the roots and washed cars and trucks away.
Search-and-rescue teams are combing through the debris and helping people who have been clawing at huge mounds of mud by hand. Many have little of their former lives left to search through.
Dozens of people have been waiting at a local hospital, hoping for news of family members who were not on the list of those confirmed dead or injured. Others have been frantically knocking on relatives' doors, hoping to find someone with information about their loved ones.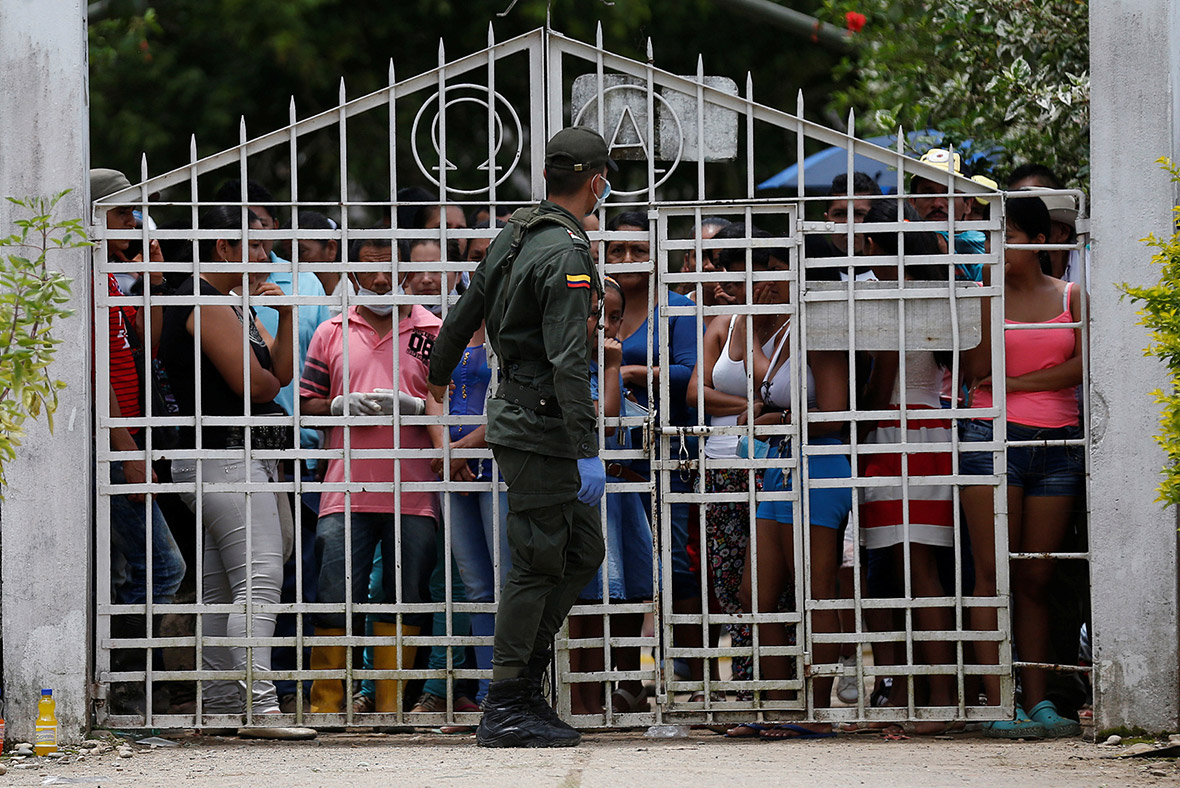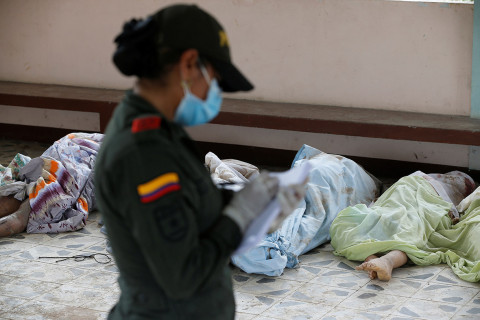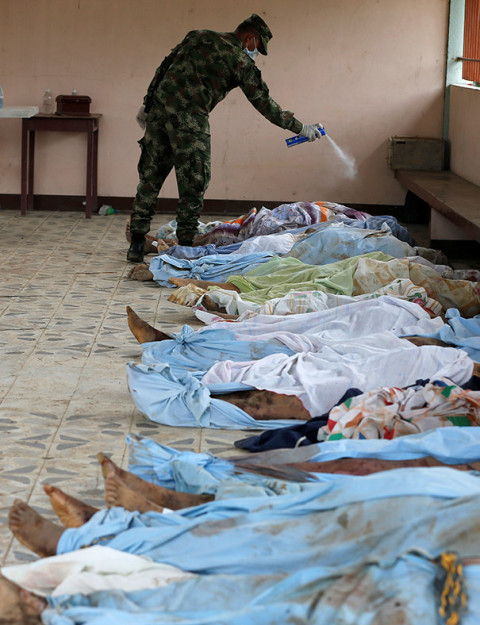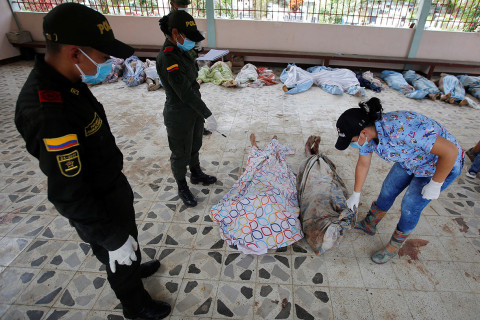 Mocoa is vulnerable to flooding. It is surrounded by three rivers in a natural basin created by the surrounding mountains. The danger has grown worse in recent years because of deforestation, which eliminates some protection from run-off, and because many people built their homes close to the water. But the triggering event was rainfall of more than 5 inches (130 millimetres) that began on Friday.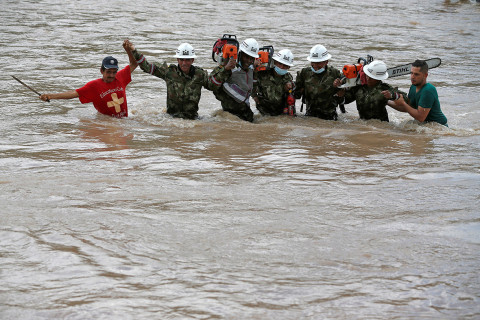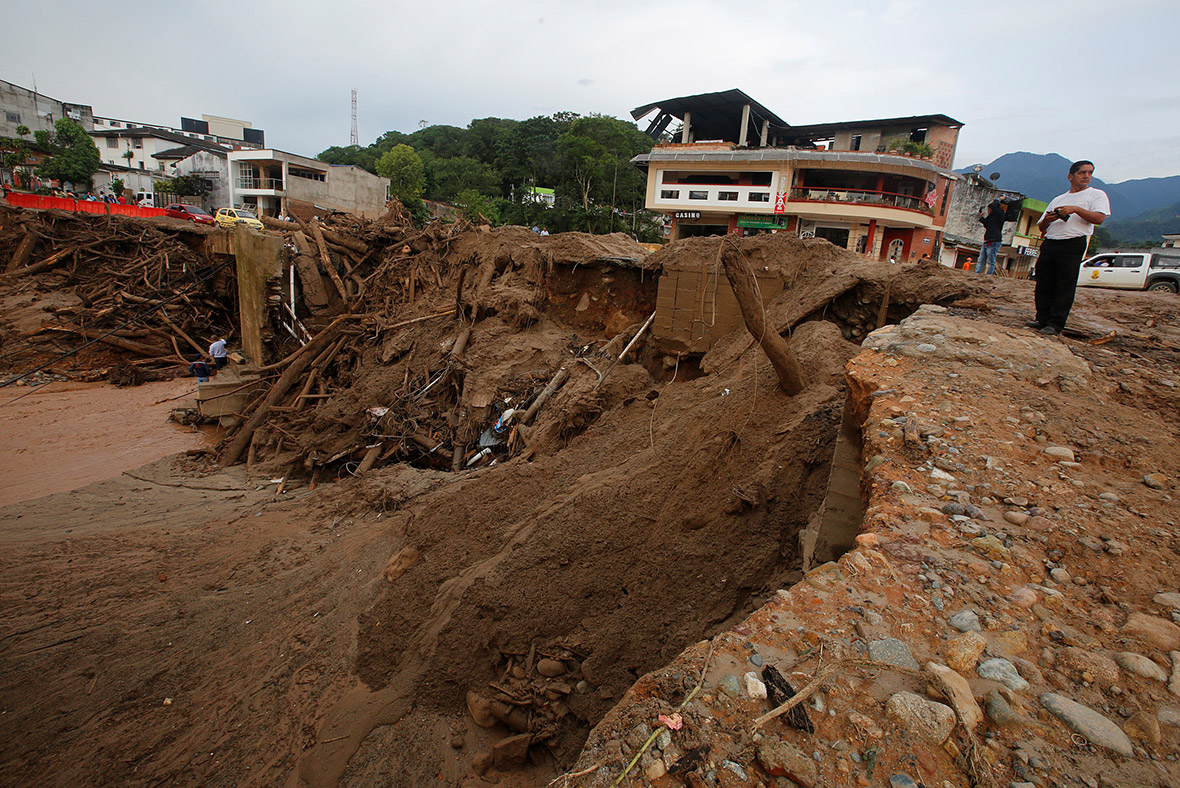 Colombian officials have pledged aid to rebuild homes, and the attorney general launched an investigation into whether local and national authorities responded adequately to the disaster. Santos also said they would launch a health and vaccination campaign in the city to prevent an outbreak of disease. "Mocoa needs to rise up from this blow," he said. "And it will."