Scottish Schoolboy in Intensive Care After Taking 'Mortal Kombat' Ecstasy Pills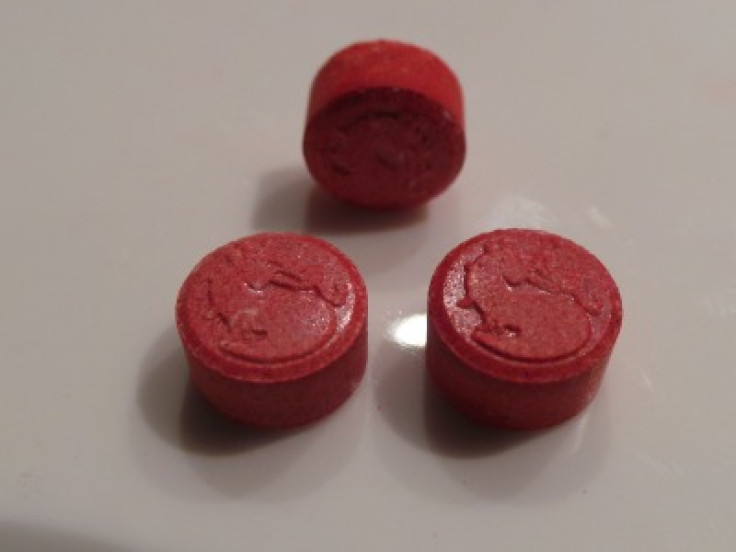 Teenagers in Scotland are being warned of the dangers of a particularly potent form of ecstasy after a 16-year-old boy collapsed after taking so-called "Mortal Kombat" pills.
The boy is being treated in intensive care and a 17-year-old boy has also been taken ill in Coatbridge, North Lanarkshire. The 16-year-old is said to be in a serious, but stable condition.
An NHS Lanarkshire spokeswoman said: "Anyone who has taken ecstasy - particularly the one described as Mortal Kombat - and who is feeling unwell, or who knows someone who has taken this type of drug in the past few hours, should attend or contact their local hospital for treatment and advice."
The distinctive red tablet has a dragon image imprinted on it, the emblem of the video game from which it takes its nickname. Currently, the full ingredients of the pills are not known, but drug experts have warned it may contain another substance called PMA, which was blamed for the deaths of more than 10 young people within a 60-mile radius of Manchester last year.
PMA is sold in pills costing as little as £3 or in a crystal-like form, are sometimes pink and shaped like Love Hearts sweets, or stamped with an 'M'.
The drug often has the same street names as ecstasy as it has a similar effect to ecstasy's main chemical, MDMA.
But the active ingredient in PMA is five times stronger and takes longer to kick in, meaning many revellers take extra pills.
PMA has been linked to multiple deaths in the UK, Canada, Norway and Denmark. It is thought to have been responsible for the death of 17-year-old Regane MacColl, who died after taking drugs during a night out in Glasgow last month.
© Copyright IBTimes 2023. All rights reserved.