Piper Lowery was just 12 when she died from a deadly strain of flu. Her mother Pegy knew that she was sick, but did not realise just how serious things had become.
Piper collapsed in her mother's arms in the car park of a children's hospital as she desperately tried to keep her daughter conscious for long enough to get her inside.
Despite Pegy's best efforts, Piper died just three hours later. Her last words were "Oh, momma."
"For us, it's been really hard," Pegy told CBS News. "All I have now is pictures, an urn sitting on the mantle – and you know, she was just my best buddy."
Pegy said her daughter had been seen by their doctor in Tacoma, Washington three times in the span of four days and had been given antibiotics. They knew she was suffering from the flu but had no idea how badly.
However, Piper had contracted the H1N1 strain of the virus and it was attacking her kidneys. She had already gone into renal failure, unknown to Pegy, the day before they went to hospital.
"Her legs were spaghetti noodles. It just went that way and she said, 'Oh, momma' and she collapsed in my arms," Pegy told Fox News.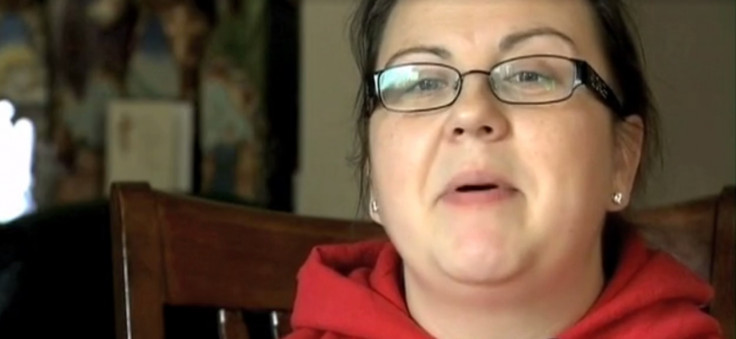 Doctors tried to revive Piper but were unable to save her. "They let me lay there and hold her for hours, and they were so kind to us," Pegy said.
Now Piper's mother is trying to spread the message that flu jabs can save lives. To encourage parents of infants to vaccinate their children at six months, she is knitting hats and putting together brochures. So far she has made hats for 700 babies.
"I want my daughter's legacy to live on forever," Lowery told CBS. "That's my job now – to be her legacy maker."
Since Piper was afraid of needles, Lowery never forced her to get the jab. But now she is convinced of the vaccination's importance and she hopes to open the eyes of other parents as well.
"There are so many stigmas about the flu shot that people are either not educated about or there's this fear factor that people put into them," she said. "But H1N1, the flu, is very deadly. I want to spread this information so that people can read it. It really does save lives."