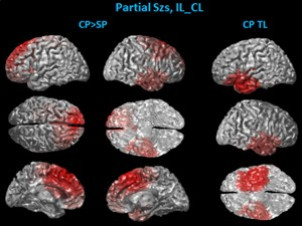 A new type of non-invasive brain scan taken immediately after an epileptic seizure could help develop new treatments for epilepsy.
Researchers from the University of Minnesota and the Mayo Clinic claim that a scan taken immediately after an epileptic attack can provide additional information about the causes and treatment of epilepsy.
"This is the first-ever study where new non-invasive methods were used to study patients after a seizure instead of during a seizure," said Bin He, a biomedical engineering professor in the University of Minnesota's College of Science and Engineering. "It's really a paradigm shift for research in epilepsy."
Nearly three million Americans and 50 million people worldwide are affected by epilepsy. There are several medications and treatments available, but none is completely effective in preventing seizures.
For several decades, medical researchers have been trying to locate the part of the brain responsible for epilepsy to help them develop new treatments.
In the past, most research focused on studying patients while they were having a seizure, what is technically known as the "ictal" phase of a seizure. Some of these studies involved invasive methods such as surgery.
To establish which part of the brain is responsible for epilepsy, researchers used a novel approach by studying the brains of 28 patients immediately after seizures, or what is technically known as the "postictal" phase. They used a special type of non-invasive EEG with 76 electrodes attached to the scalp to gather data.
The study found that the frontal lobe of the brain is most involved in severe epilepsy. The findings may lead to new way of locating the brain regions responsible for seizures in individual patients.
"The imaging technology that we developed here at the University of Minnesota allowed us to tackle this research and gather several thousand data points that helped us determine our findings. The technical innovation was a big part of what helped us make this discovery," He said.