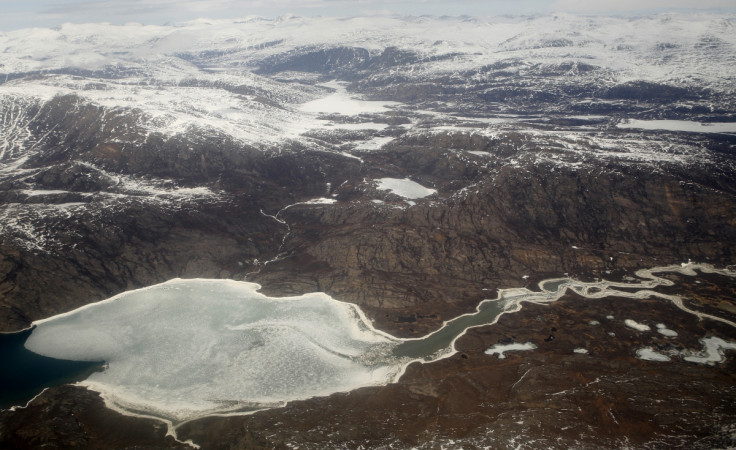 A last-ditch mission to find the bodies of three World War II heroes is set to go ahead this summer after two previous attempts ended without success.
Scientists are hoping to locate the bodies of US servicemen Lieutenant John Pritchard, radioman Benjamin Bottoms and Corporal Loren Howarth after their plane crashed into a glacier in Greenland in November 1942. The trio have been contained under 40 feet of ice for the past 74 years.
Pritchard and Bottoms were flying a rescue plane to search for survivors from a downed B-17 bomber. They had managed to save a number of soldiers and returned to the crash site, surrounded by crevasses, on foot.
The pair managed to rescue Howarth and help him back to their ship when a powerful storm hit, leaving them stranded. Over the past 70 years, a number of missions have been conducted in a bid to recover their bodies, but to no avail.
In a bid to steer clear of Nazi U-boats, the US Army Air Corps was transporting the bombers across Canada, Greenland and Iceland to the UK to boost Allied forces on the Western Front.
This year, US mountaineer Nick Bratton and his company, Global Exploration and Recovery (GEaR) will lead the charge to find the missing trio, having previously found evidence of the wreckage during a 2012 expedition. He is confident that this year's three-week mission will yield significant results.
"In 2012, it came down to the wire. We evacuated by helicopter as a storm closed in around us, scrambling to pack up our gear while rushing to gather more evidence of the plane," Bratton said. "This time, we're going in a more stable weather window and taking improved equipment that will make the search more efficient."
A sister's wish
Lieutenant John Pritchard's sister, Nancy, was 19 at the time of his disappearance. Speaking from the East Coast state of Maryland, where she now lives, she revealed her single greatest wish to have her brother's body back.
"I remember hearing that he was missing and I walked around the block a few times, hoping that I would hear that he had been found," the 93-year-old said. "You take it day to day and hope that one day you will hear something.
"I trust that those who are in charge will do their best to keep everyone safe and find the little duck that's in the Greenland ice cap – that's the one prayer I have before I leave this Earth."
Praising her brother's heroism, Pritchard added: "He lived up to the Coast Guard's motto, 'You have to go out, but you don't have to come back.'
"Now, that's a true motto – The Coast Guard doesn't like to use it anymore, but believe me, a lot of personnel were dedicated to that motto."