Earlier this year single malt enthusiasts were threatened with the possibility of a whisky drought due to overconsumption of their precious golden resources. Sales of single malt rose dramatically by 159% between 2004 and 2014 and what was once a occasionally enjoyed tipple fast became the drink of the whisky connoisseur.
A brand that is acutely aware of the rising popularity of Scotch in all forms is global alcohol producers Diageo who currently employ 4000 staff in Scotland across 28 malt distilleries (out of the 110 in Scotland).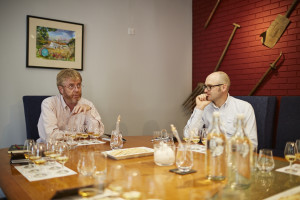 With such a vast whisky industry crafting and creating everything from the oak cask barrels to the final distillery labels and providing a wealth of export for the country, surely Diageo was aware of any possible shortages before anyone else? In reality, they actually helped create it.
After joining the company in 1990 to set up what is now the world's largest alcohol archive, Dr Nick Morgan became the global marketing director for Single Malt whiskies and tasked with breathing life into what was a minor part of industry that was dwarfed by the immense popularity of blended whiskies like Bells and Teachers.
"You have to understand that single malts are a new category." Morgan told IBTimes UK "And you would have to see it as a category that really began in the mid-1960s with the William Grant and sons and Glenfiddich's being the first proper single malt brands and are still really the best-selling brands in the category."
Within Diageo's remit are the popular brands of Lagavulin, Talisker and Glenkinchie that would never have been household names before. "We never aspired to be that big but we aspired to have a reasonable proportion, to get some of the brands we had, which we knew were very unique like Lagavulin, Talisker and so on to get them on the map."
Throughout the 1990s Morgan remarks that there was a lot of misunderstanding about what single malts were, in the same way that people today think blended whiskies are inferior, it was the opposite then. So what Diageo did was educate, and like anything educational involving alcohol, the task was a lot of fun. From classic malt cruises around the Scottish isle distilleries to 'Friends of the classic malts' weekends spent drinking and learning the ropes about single malts was vigorous and successful.
When Morgan and the team began their single malt educational push back in 1997 Diageo was selling around 25,000 cases (12 bottles to a cask) of the Islay whisky Lagavulin and now it's about 100-110k cases "and that's big for single malt". Highland whisky Dalwhinnie also now sells around 80k cases which is impressive for any single malt.
"I think increasingly there were people who felt excluded from the single malt category, in particular, partly because of these super-engaged people, and they didn't know the code words to get into the club and think now there is far more opportunity to get into it" says Morgan.
When it comes to the issue of depleting supplies, Morgan is resolutely certain that this is not the case. "We are not running out of Scotch, and single malts in particular. Because the single malts we sell are only a tiny proportion of the single malts we use. I don't know we might sell a million cases of single malts in Diageo, we sell over 20 million cases of Johnny Walker (blended whisky)."
The whole business of Scotch is trying to think eight, 10, 12 years ahead and working towards meeting the demand for the future and whilst Morgan admits that they may not have predicted the popularity of certain blends, they certainly planned for the surge in demand. "Diageo is the world's largest alcohol beverage company, but I like to think of it as the world's largest scotch whisky company, and it's nice to do the rest but it's mainly scotch."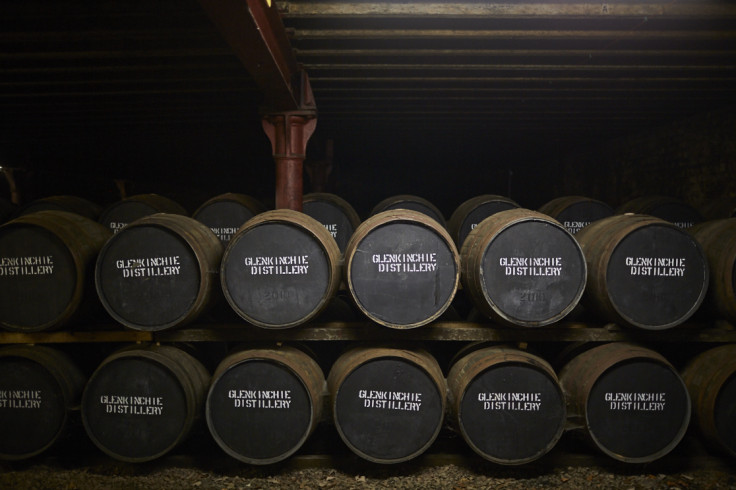 At the Glenkinchie distillery, outside Edinburgh, distillery manager Ramsay Borthwick certainly agrees with Morgan's view of Diageo. Joining the company eight years ago, he has been instrumental to the increase in production at the site that has been making single malts since 1837.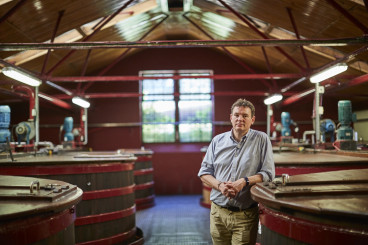 Glenkinchie now boasts the largest copper pot stills in the country. Essential for whisky, the copper stills collect the alcohol vapours, altering the flavours as they come into contact with them. They can now get up to 45,000 litres of spirit out of each run but Borthwick draws the line at times when the pressure to expand becomes too much.
"We're always striving to do better but to do better in one aspect may mean compromising on something else and there are somethings we won't compromise on."
There is opportunity, he thinks, to increase production currently by running the spirit through the stills quickly but it might affect the flavour and they cannot afford to do so. "There's no point producing twice as much whisky if it's not the right spirit".
In the last twelve years Glenkinchie has had the same production strategy working five days a week so there has been no real change to feed demand although technology allows them to get more out of their work.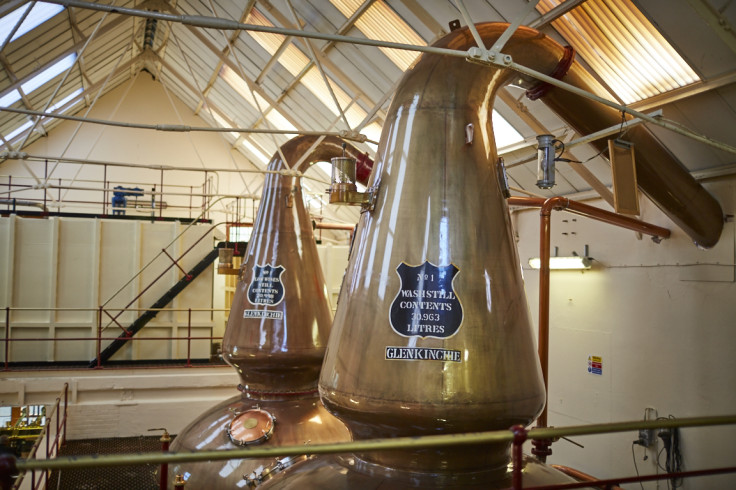 "We're producing more but we're also fighting against inflation and against costs of supplies and fuel," Borthwick says. Whilst Glenkinchie prides itself on its single malt it is also a huge contributor to blended whiskies that along with the malts are exported globally to any of the 200 markets that import Scotch.

According to the Scottish Whisky Association figures for 2014, 38 million bottles of whisky were exported every second generating £3.95 billion for the UK balance of trade. Whilst the distilleries seem to be making enough liquor to supply the growing customer base as well as those supplying the materials such as barrels and copper pot stills to complete the task, the future of the trade is in the balance once more.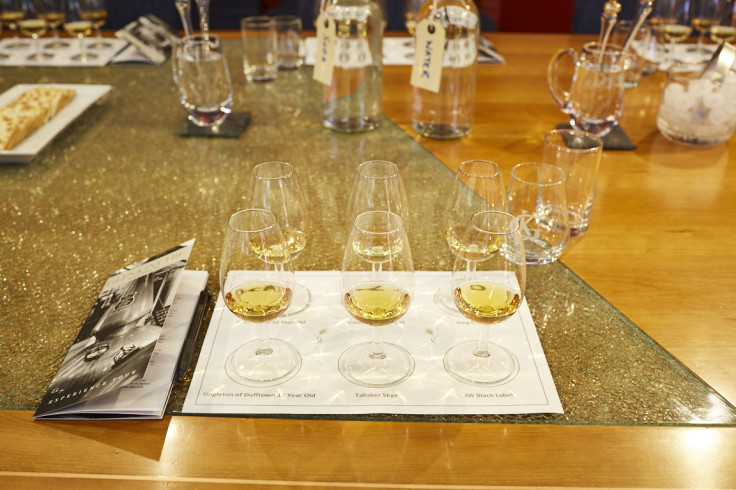 Awaiting British voters' verdict on Brexit, Diageo who have come out in favour of Remain, have warned that a decision to leave will threaten jobs and the sector that has been grown exponentially in the last decade.
Diageo's chief executive Ivan Menezes wrote to the company's 4,773 UK employees, telling them that it would be "better for the UK, better for Diageo and better for the Scotch whisky industry that we remain in". "The EU has so far concluded, or is negotiating, over 50 of these global agreements, many of which provide significant commercial benefits for Diageo," he also wrote.
Whilst the future of the Scottish whisky trade may be uncertain, one thing that is for sure at least is that there is no danger of us running out of Single Malts any time soon, so we can raise a dram to that in the meantime.