A group of 50 European politicians have weighed in on the Scottish referendum issue and have written an open letter to back Scotland's bid for independence and full membership of the European Union.
The letter was signed by a cross-party group of politicians, mainly low-profile MEPs and MPs from Germany, France, Italy, Spain, Belgium, Portugal, Sweden, Greece, Hungary and Malta, the Times reports.
The signatories said Scotland would be "most welcome" as a full member of the EU if it breaks away from the UK after Brexit.
The politicians also took a swipe at Britain's hardline approach to the Brexit negotiations. They said: "We regret that the UK's government has chosen to follow the path of a 'hard Brexit' and has so far refused to take into account the preferences of Scottish citizens in the withdrawal process."
The letter continued: "Therefore, if Scotland were to become an independent country and decided to seek to maintain European Union membership, we offer our full support to ensure the transition is as swift, smooth and orderly as possible."
The letter was organised by Scottish Green MSP Ross Greer and German Green MEP Terry Reintke.
The letter says that while the signatories "are saddened by the vote of a small majority for the United Kingdom to leave the EU, we respect this as a democratic decision of UK citizens".
However, it went on to say that Scotland however "voted strongly to remain within the EU".
"The question of Scotland's constitutional future, and your relationship with the UK and the EU are for the people of Scotland to decide. It is not our place to tell Scotland what path you should take."
SNP pounces on letter as backing for independence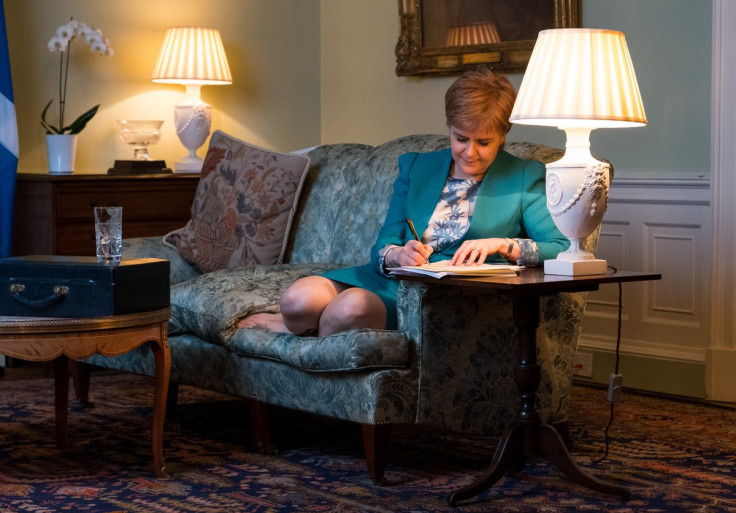 Meanwhile Stephen Gethins, an MP and Scottish National Party's Europe spokesman said: "As this letter shows, there is a lot of sympathy among our European friends and neighbours for Scotland's position — the people of Scotland voted overwhelmingly to remain in the EU, yet we are being dragged out of the world's largest single market by a Tory government which we did not vote for.
"Politicians across Europe want to engage constructively with Scotland — and if we choose to be independent, they will respect the will of the Scottish people."
MSPs at Holyrood voted 69-59 in favour of asking permission for a second independence referendum to be held. Britain's Prime Minister Theresa May however insisted that "now is not the time" because of the tight two-year timetable for Brexit negotiations.