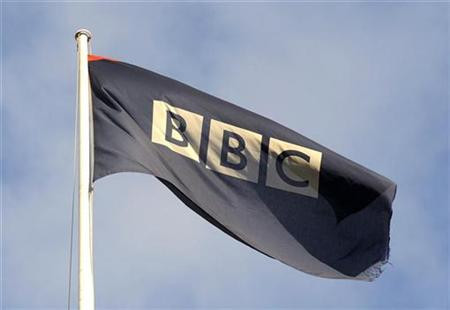 Scotland's First Minister Nicola Sturgeon will call for a radical reform of the BBC, which includes the setting up of a new distinctly Scottish television channel and a second Scottish radio station.
As part of its charter renewal programme, she is proposing to decentralise the BBC with a new federal structure of BBC boards for Scotland, Wales, Northern Ireland and England, but under an overarching UK board of trustees.
"Scotland, the BBC and all the nations and regions of the UK have the right to expect something truly radical from the charter review. A tight financial settlement cannot be a reason not to do things differently.
"A BBC that puts forward a bold proposal for Scotland, for the nations and regions, and for the UK will have in us a strong and willing ally. A BBC that offers piecemeal solutions will fail to meet the demands or restore the trust of Scottish audiences."
She is expected to say that the old model of public service broadcasting, important as it is, does not work well enough as it no longer reflects the "complex, varied and rich political and social realities of the UK."
She is seeking a standalone English-language Scottish TV channel to be shown on Freeview, an idea first put forward by a Scottish Broadcasting Commission report in 2008. The commission as set up by former first minister Alex Salmond.
Scotland already has a part-time Gaelic TV channel, BBC Alba. Sturgeon is also asking for a second English-language radio service, to support the BBC Radio Scotland and the Gaelic-language service Radio nan Gaidheal.
BBC has failed to keep pace after Scottish independence vote
In a lecture at the Edinburgh international television festival, the Scottish National Party leader is set to criticise the BBC for not keeping pace with the devolution move around the UK and failing in its public service obligations.
This will be a fresh push by the Scottish government under the charter renewal process to decentralise the BBC and boost Scottish spending, after a fresh row between Salmond and the BBC's outgoing political editor Nick Robinson, the Guardian reports.
The BBC has been heavily criticised by the Nationalists for its independence referendum coverage, which they claim was biased.
In a fresh push, SNP has tabled a motion at Holyrood accusing the BBC of only spending £30m-35m a year on Scottish programming, a figure that the public body contests.
The Smith Commission cross-party deal agreed after the referendum has given the Scottish government and Holyrood a formal consultative role in the process of reviewing the corporation's charter.