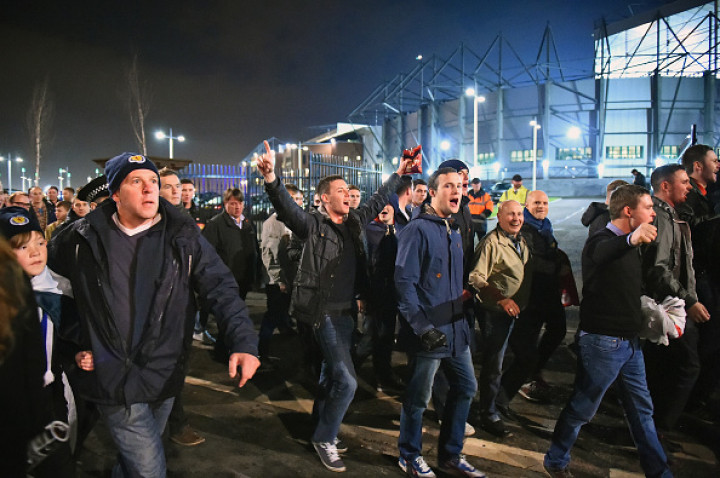 A Football Association official asked the England supporters' band to stop playing a song at last night's clash at Celtic Park after away fans started chanting anti-IRA slogans.
The FA acted after some of the travelling 5,000 fans sang lyrics including "f*** the IRA" while the band played during the 3-1 victory.
England's chants risked stoking tension at the home of Scottish champions Celtic, whose hordes of Irish followers often unfurl the Irish tricolour.
Three Lions manager Roy Hodgson claimed he was not aware of the chanting.
"I was aware the crowd were tremendously supportive. I didn't have a clue what they were chanting," he said.
"I don't condone it. If anyone was offended, I'm sure the FA would like to apologise to them.
"All we can do is play our football and be grateful for the support and hopefully they will behave themselves and not get themselves into a situation where their chanting is being criticised."
Police Scotland reported no football-related disorder after the conclusion of the match and said they had not received any reports of offensive chants.