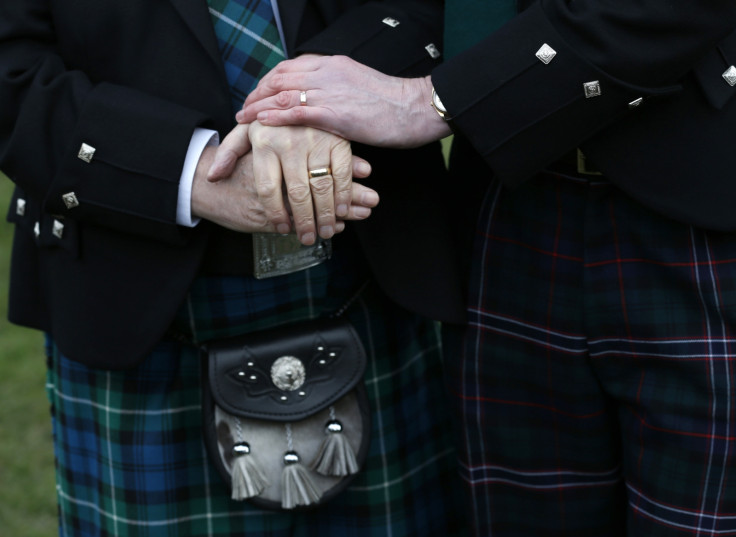 A new law allowing same-sex marriages to take place in Scotland has come into effect today.
Same-sex couples in civil partnerships will be able to convert their union to a full marriage, while other same-sex couples can notify the authorities of their intention to tie the knot.
The first set of marriages are set to happen on Hogmanay, or New Year's Eve, as couples still have to give the regular 15-day notice period before getting hitched.
The new law will also allow religious and belief bodies to opt into performing same-sex marriages although politicians made it clear that they would not be forced to conduct the ceremonies in usual places of worship after facing fierce opposition from Scotland's two main churches - the Catholic Church and Church of Scotland.
"Today is both a day of celebration and a hugely important step forward for LGBTI rights in Scotland, both in terms of equality in the law and the way in which same-sex relationships are viewed in society," said Tom French, from the Equality Network, which ran the campaign for equal marriage in Scotland.
"In recent years Scotland has become a leading light on LGBTI equality, with one of the most progressive equal marriage laws in the world, helping to create the fair and equal society we all want to see."
In 2002, a Social Attitudes Survey, which tracks public opinions on a range of subjects, found just 41% of the public agreed that gay couples should have the right to marry.
However, by 2014 this number had increased to 68%.