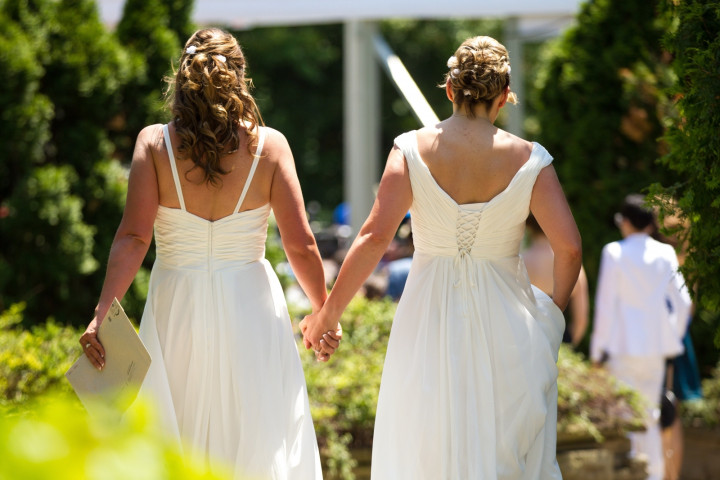 Figures regarding the number of same-sex marriages which took place after the introduction of the Marriage (Same Sex Couples) Act in England and Wales have been released.
The Office for National Statistics figures, which show over 1,400 marriages took place in the first three months of the law coming into place, are the first official sign of the popularity of the law change.
Richard Lane, of the charity Stonewall, told IBTimes UK: "It's fantastic to see so many couples tying the knot and celebrating with family and friends.
"Equal marriage sends a powerful signal that same-sex relationships are every bit as loving, committed and valued as those between opposite sex couples. That's an incredibly important message for people growing up gay in Britain."
Number of marriages
A total of 1,409 marrriages were formed between same-sex couples between 29 March and 30 June this year, the first three months after the legalisation was brought in.
The Government had previously predicted a combined figure of 6,000 same-sex marriages and civil partnerships every year.
Female and male couples
Of the marriages, 56% were to female couples, amounting to 796 marriages. Male couples made up the remaining 613 marriages. One wedding was set to music and broadcast on Channel 4, according to Pink News.
First three days
Over the three day period from 29 March to 31 March 2014, there were 95 marriages of same sex couples. The law triggered a rush of couples vying to be the first to tie the knot at midnight.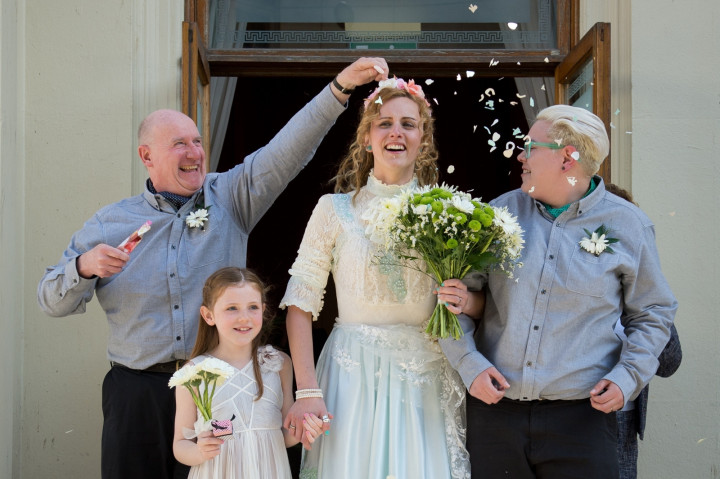 Scotland and Northern Ireland
Scotland's same-sex marriage law is expected to be enacted in 2015, while Northern Ireland currently has no plans to allow gay and lesbian couples to marry.
Marriages over months
There were 351 marriages in April, 465 in May and 498 in June, according to the ONS figures.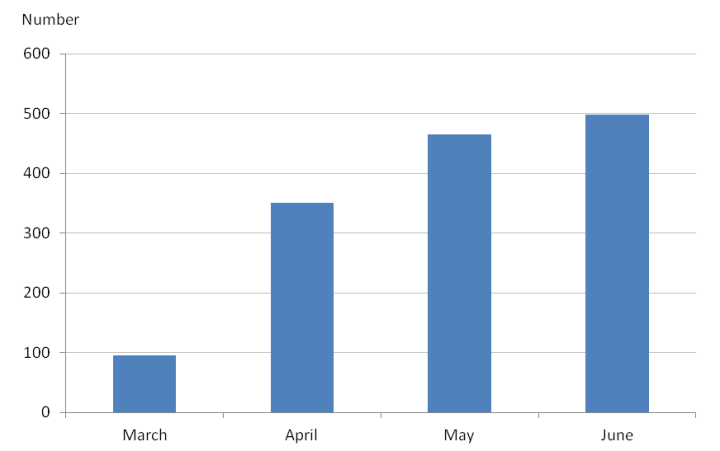 Average age of marriage
The mean age for women to marry was 37 years, slightly lower than the male mean age of 38.6 years. The statistics show that more women than men were marrying at younger ages, particularly at ages 25 to 29, and 30 to 34, where 63% and 60% respectively of those marrying were female.
From age 55, slightly more men than women married - with the exception of age 65 and over where equal numbers of men and women married.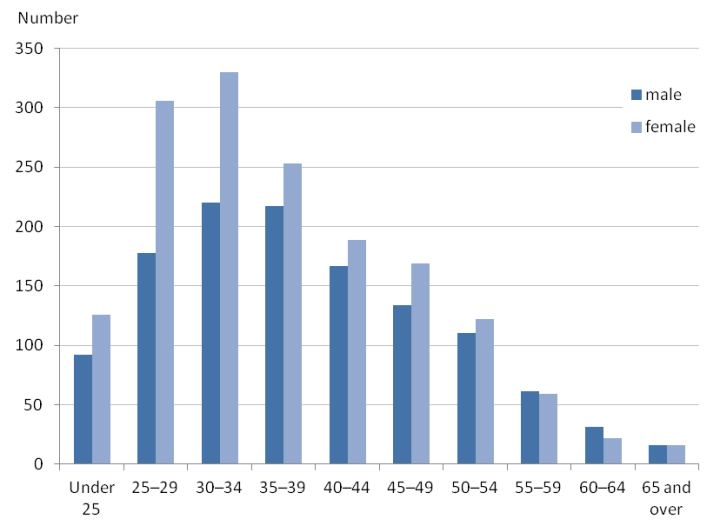 Civil partnerships
Around 120,000 people in civil partnerships, which were introduced in 2005, will have the option of converting their union to a marriage from 10 December.
The Government has stated it will not be making any changes to the Civil Partnership Act 2004, given a lack of consensus on the proposed changes.
Some organisations have put forward a case for opening up civil partnerships to opposite sex couples, to allow all couples equal access.