CoE Bolsters Crusade Against Payday Loans with Hector Sants Hire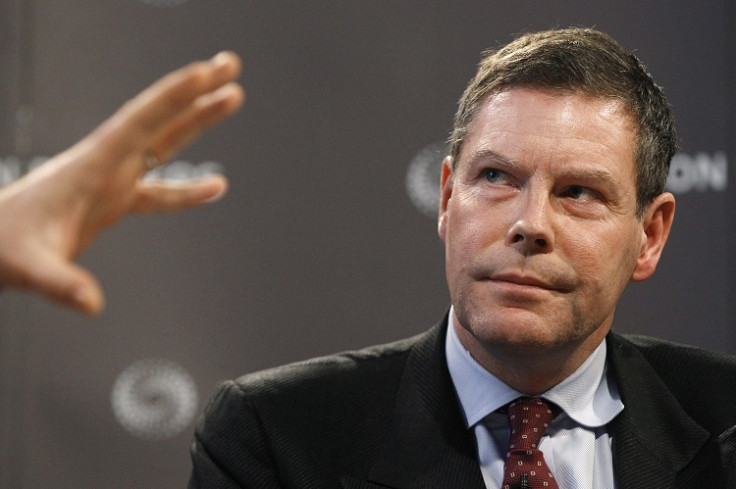 The Church of England has poached former regulatory and banking heavyweight Hector Sants as the leader of a payday loan industry taskforce as the Archbishop of Canterbury Justin Welby continues his crusade against the controversial sector.
Welby, who notoriously said that he wanted to "compete payday lenders out of existence, announced in a statement that Sants, the former head of the Financial Services Authority (FSA) and ex-Barclays compliance chief, accepted the role to lead a newly formed taskforce to tackle the industry.
"I have long recognised that the banking sector requires cultural change. Archbishop Justin's work on the Parliamentary Commission on Banking Standards, and his determination to follow through by mobilising the Church of England's commitment to the common good and its local presence across the country, is an inspiration to many and I am delighted that I am able to support him in this very tangible and exciting project," said Sants in a statement.
Members of the Task Group include the bishops of Stepney and Hull, representatives of the credit union movement, and members with senior level experience in the banking and regulatory sectors.
The CoE said in a statement that the taskforce will develop the institution's on-going support for local credit unions while working with the wider financial sector to build support for more competitive and community-based financial services.
"There are few people in today's financial sector who have Sants' breadth and depth of experience and outstanding reputation," said Welby.
"I am enormously grateful and pleased that he has accepted my invitation to lead the church's initiative to work with the credit unions to help serve all the people of this countrybetter and to contribute to developing a more transparent and competitive system focused on serving the needs of everyone."
Regulator, Banker, Church Crusader?
In December 2012, Barclays snapped up Sants as head of compliance and government and regulatory relations, after years at the FSA.
However, less than one year later, Sants resigned because of "stress and exhaustion" after being on sick leave for over a month.
Previous to Barclays, Sants first joined the FSA in 2007, but quickly came under fire for his leadership during the time of the credit crisis.
Speaking at a Treasury Select Committee in 2008, Sants said "I am very proud of the manner in which the FSA rose to the challenge of dealing with such unprecedented turbulence across global financial markets."
"Moreover, I believe the FSA candidly examined the failings in financial regulation that contributed to the onset of the crisis, learned the lessons and has gone on to reform itself into a much stronger and better equipped organisation."
Sants previously worked at investment bank Credit Suisse First Boston in 2004. Prior to his time there, he worked at stockbroking partnership Phillips & Drew and UBS.
Payday Lending
The payday lending sector is worth £2bn ($3bn, €2.3bn) in the UK. The sector in 2013 has doubled from that of 2008 to 2009.
Current figures show that this corresponds to between 7.4 and 8.2 million new loans.
Despite these loans being described as one-off short term loans, costing an average of £25 per £100 for 30 days, up to half of payday lenders' revenue comes from loans that last longer and cost more because they are rolled over or refinanced.
Interest rates on the short term loans can reach highly inflated levels. For example, one of the UK's largest payday loan companies, Wonga, bumped up its representative APR of 5,853% on its website over the last few months.
Welby met Wonga chief executive, Errol Damelin in the summer of 2013, and said "we're not in the business of trying to legislate you out of existence; we're trying to compete you out of existence."
Welby said he wants to forge a credit union for those in desperate need of bridging loans and launch a not-for-profit financial cooperative that offers deposit accounts and low-interest loans.
However, the CoE was implicated in a controversy of its own over payday lending after Welby was forced to admit the CoE owned an £80,000 stake in Wonga.
He has since told the public this year that the CoE has failed to sell off its indirect investment in the company as it was looking at how to dispose of the stake "responsibly" without losing money for pensioners.
© Copyright IBTimes 2023. All rights reserved.