Scottish Independence: Alex Salmond's North Sea Oil Dreams Dashed by OPEC Outlook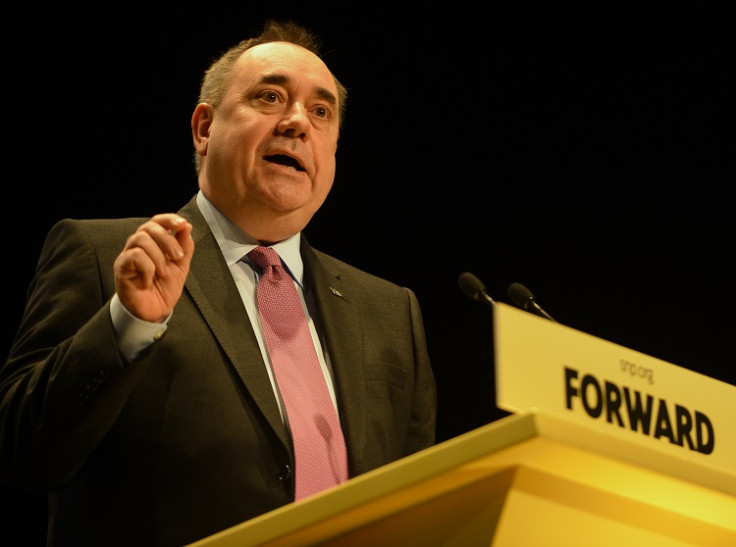 First Minister Alex Salmond's argument that the revenues from North Sea oil would be a golden ticket if Scotland became independent after September's referendum has received a devastating blow.
According to the latest monthly report from the Organisation of Petroleum Exporting Countries (Opec), the average oil output in 2013 from the North Sea registered its lowest level since 1977.
This represented a roughly 10% decline from the previous year of 90 thousand barrels per day (tb/d) and could undermine the arguments a number of Scottish nationalists regarding the North Sea oil and gas cash cow which would be available to Scots.
What is even worse for Salmond, the report said that this trend of lower production could deepen this year.
"Projected production in 2014 could be lower than actual production in 2013 by 70 tb/d to average 0.80 mb/d, since supply is likely to experience fewer unplanned shutdowns in 2014 compared with 2013. On a quarterly basis, UK oil output in 2014 is expected to average 0.84 mb/d, 0.78 mb/d, 0.73 mb/d and 0.83 mb/d, respectively," said Opec.
Recently, the National Institute of Economic and Social Research (NIESR) produced a series of research papers on the economic prospects for Scottish independence.
The first paper mentioned the disproportionate contribution North Sea oil and gas revenues made to the Scottish economy versus the rest of the United Kingdom over a given period of time.
The report found that between 2001 and 2011 in cash terms, Scotland grew significantly faster than the rest of the UK at a rate of 0.7% annually due to the effect of North Sea oil and gas on GDP growth.
Similarly, NIESR cited figures from the Scottish government which said around two thirds of all income from profits and employment due to the North Sea oil and gas industry were retained in Scotland to a tune of over £10bn ($16.5bn, €12.1bn) in 2010.
The SNP has promised free universal child care and floated the idea of creating a sovereign wealth fund from oil and gas revenues akin to Norway if it gains independence.
© Copyright IBTimes 2023. All rights reserved.