Scottish Independence: David Cameron On Verge of Tears Urging Scotland to Vote No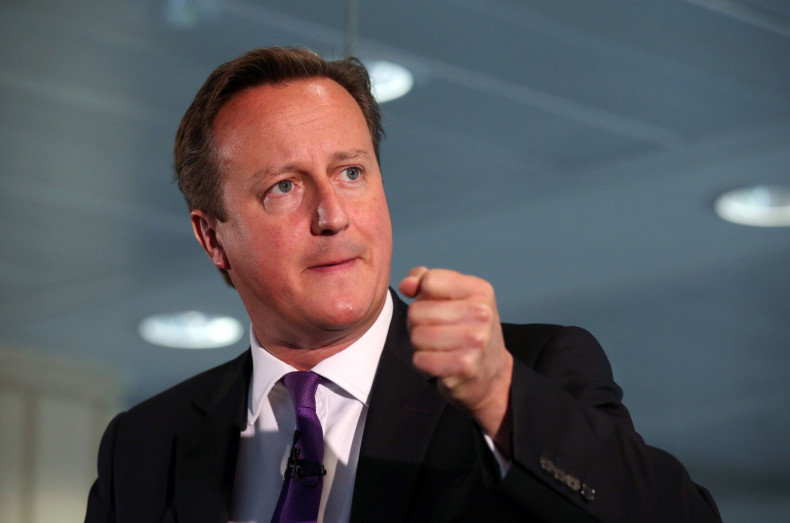 David Cameron appeared to be on the verge of tears as he gave an emotional speech to voters in Scotland saying he would be "heartbroken" if the union broke up.
Speaking at an address in Edinburgh, Cameron said the referendum is not just about getting rid of the "effing Tories" and urged people in Scotland to consider the long term consequences of becoming an independent country.
The speech arrived after the Cameron, Deputy Prime Minister Nick Clegg, and Labour leader Ed Miliband all travelled up to Scotland in order to convince voters to back the Better Together campaign ahead of the 18 September poll.
Cameron said: "Because it's a ballot, I think people can feel as if it's a bit like a general election, that you make a decision and five years later you can make another decision. If you're fed up with the 'effing Tories, give them a kick and we'll think again.
"This is totally different to a general election, this is decision about not the next five years, it's a decision about the next century.
"I think it's really important everyone knows the scale of the choice being made."
The Prime Minister added that he cares "far more about my country than I do about my party" when asked wouldn't it be easier for the Tory leader to get a majority vote in next year's election if Scotland were taken out of the equation.
"I care hugely about this extraordinary country, this United Kingdom that we have built together", he said. "I would be heartbroken if this family of nations we have put together – and we have done such amazing things – was torn apart."
Cameron also denied suggestions he would resign as prime minister if Scotland were to vote 'Yes' in the referendum.
"If Scotland votes for separation that would have to be respected by the rest of the United Kingdom", he said. "And as Prime Minister of the United Kingdom I would have to make that happen", he said.
The speech arrived after former prime minister John Major said it would be "disastrous" if Scotland were to vote 'Yes' in the upcoming referendum.
"The United Kingdom would be weaker in every international body it attends. We would lose our seat at the top table in the United Nations," he told BBC Radio 4.
Cameron, Clegg and Miliband have all been accused of "panicking" after going on their campaign in Scotland soon after a YouGov poll placed Alex Salmond's 'No' vote ahead in the poll for the first time.
Salmond, referring to the vote as now a fight between "Team Westminster" and "Team Scotland", told a pro-independence rally in Edinburgh: "What is interesting today is that at this juncture of the campaign Team Westminster have jetted up to Scotland. Not part of their plans perhaps, but nonetheless they are here."