Scottish Independence: What Do the People of Wales Think About the Referendum?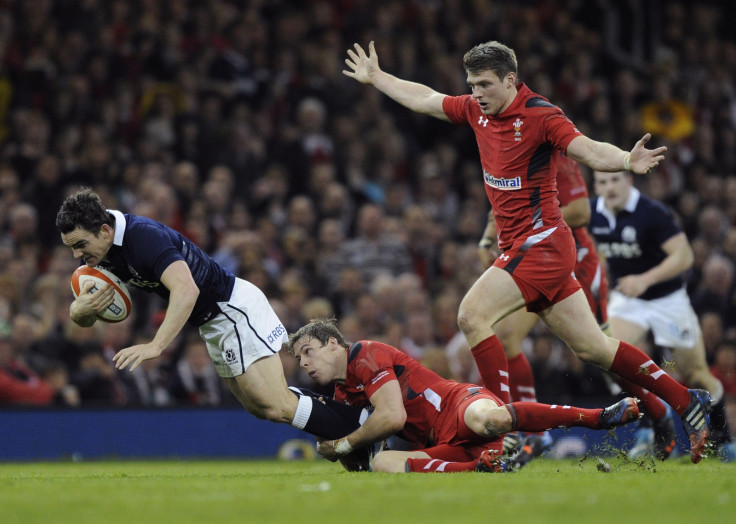 The Welsh First Minister Carwyn Jones has this week come out and made an impassioned appeal for Scotland to stay in the union.
Scotland is needed to build a "socially-just, fair society", he said as he also voiced fears over what might happen to Wales if Scots vote to secede from the union.
Conversations with people in Wales, to some extent, support this view. The major concern over a 'Yes' vote would be the electoral imbalance it would create: the majority of Wales and Scotland are non-Conservative voting heartlands and a vote for independence would potentially sway the political pendulum away from the interests of most Welsh voters for the foreseeable future.
"With Scotland gone, a lot of work would need to be done in order to make sure what is left was stable going forward. You'd have a very big nation in England, and two much smaller nations in Wales and Northern Ireland," Carwyn told reporters.
But lots of those I spoke with on a recent trip there were fairly confident that Scottish independence wouldn't have a major impact on Welsh society.
"It hasn't made much of a difference, to be honest," said Rod James, a journalist from Penarth in South Wales, discussing the overall level of debate. "There's big support for the Welsh assembly to have more power. Unlike Scotland, it doesn't have tax-raising powers, but support for independence remains confined to the rural north-west of the country. We don't have oil and our cities are nothing like as strong as Edinburgh and Glasgow so people are generally wary of the idea."
He says the Welsh are concerned about Scotland going "because they don't want to be condemned to Tory governments for the rest of eternity. At the same, most people understand why a lot of Scots want to leave".
Among the business community, there also seems to be acceptance that Wales, arguably unlike Scotland, may not have the financial wherewithal to go it alone.
"I don't think there's much appetite [for independence]," said the director of the South Wales Chamber of Commerce Graham Morgan in an interview with IBTimes UK in Newport, South Wales. "Wales is a net benefactor of the tax regime. There's passion in being Welsh, but also a realism."
Morgan's commercial vision for South Wales is intrinsically linked to England. With costs rising in the South East, businesses will be looking to cut costs through relocation and outsourcing. The electrification of the Great Western railway line means Newport, 10 minutes from Cardiff, is just two hours from London.
"There'll be more outsourcing," he said. "The fact you can jump on a train in London and be in Newport in a couple of hours and a bit is great."
As I moved further north, into the village of Corris in Gwynedd, the stance hardened. A stone's throw from Machynlleth, home to the Centre for Alternative Technology (a research centre dedicated to the development of sustainable technologies) and one of the UK's most exciting renewable energy sectors. It also boasts a very liberal and politically-charged community.
"A lot of people move from the South East to join the green revolution here, then never leave," said Michael Parrish, who owns a hostel in the village. He is hoping for a 'Yes' vote in the referendum, which he hopes will inspire change and regionalism across the remainder of the UK.
A local man – who wishes only to be identified as 'Scratch' – is slightly more militant in his views. "You know what it's like to put up with them," he says, picking up on my Irish accent, and referring to the Westminster government. He says that Welsh nationalism is alive and well in this part of the world and that an independent Wales would well be able to survive on its own.
The disaffected north is another trait shared, in some ways, with Scotland. Spending time in the Highlands and Hebrides earlier in the summer, I was struck by the support for independence in some communities, where many feel alienated from decision makers in Westminster.
As Scotland heads towards the poll which could change the shape of the world as we know it, Wales will be far from the minds of many. But the politically-minded people of Wales will be watching it even more closely than most.
© Copyright IBTimes 2023. All rights reserved.