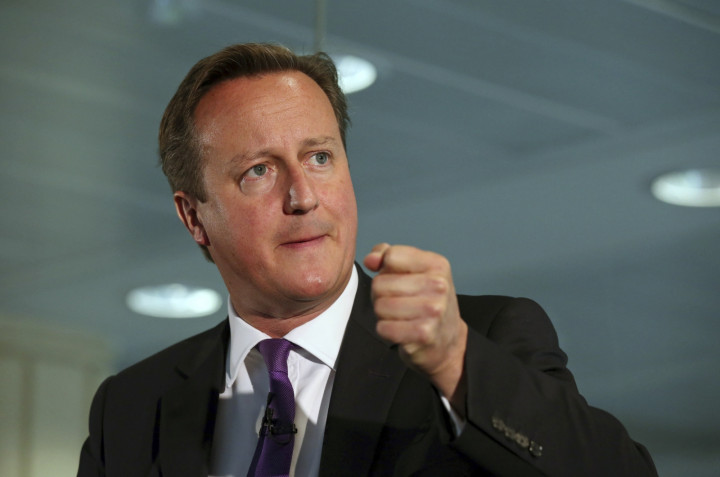 David Cameron has once again dismissed suggestions he should stand down as prime minister should Scotland vote 'Yes' to independence.
Speaking on the eve of the historic poll, Cameron said he intends to stay on as prime minister even if voters decide on a hugely damaging 'Yes' vote against him.
There have been growing calls for Cameron to quit, including from his own MPs, if the Union breaks up after the 18 September referendum.
As well as being seen as not doing enough to keep Britain together, some Tories are unhappy about Cameron repeatedly promising more powers and devolution to Scotland while keeping a system of spending distribution, known as the Barnett formula, which would benefit Scotland more than the remaining countries in the UK.
Speaking during a visit to a factory in Fleet, Hampshire, Cameron said he will still remain the prime minister of the UK no matter what the outcome of the referendum as his name "is not on the ballot paper".
He added: "What's on the ballot paper is 'does Scotland want to stay in the United Kingdom, or does Scotland want to separate itself from the United Kingdom?'. That's the only question that will be decided on Thursday night. The question about my future will be decided at the British general election coming soon."
Cameron also dismissed claims of unrest in his own party about the referendum as all of the Conservatives "want to see the United Kingdom survive and thrive".
With the latest polls suggesting the outcome of the vote is still too close to call, Cameron admitted he was "nervous" about the result, but added he still believes the Better Together campaign will triumph.
He added: "I'm confident that we've set out how Scotland can have the best of both worlds - a successful economy with a growing number of jobs ... combined with the ability of Scots if they vote No to have even more powers and even more say over how to run their own affairs in Scotland."