Scottish Independence: Government Reveals North Sea Oil Production Not Enough for Britain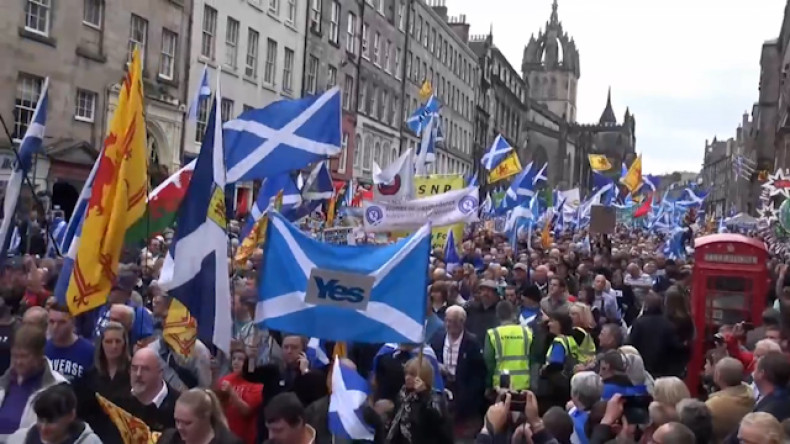 The Scottish National Party's campaign to break away from the rest of Britain has taken another hit after new government figures showed that Britain has become dependent on oil imports for the first time in 30 years as crude production from the North Sea has sharply dropped and refineries have closed.
The Department of Energy & Climate Change (DECC) revealed that Britain has become a net importer of petroleum products for the first time since 1984 as North Sea crude production - the financial jewel in an independent Scotland's crown - has plunged and existing refineries cannot keep up with the demand.
"The closure of the Coryton refinery in July 2012 was a contributory factor towards lower production in 2013. Refinery production was also weakened by increasing competition from imports," said the DECC.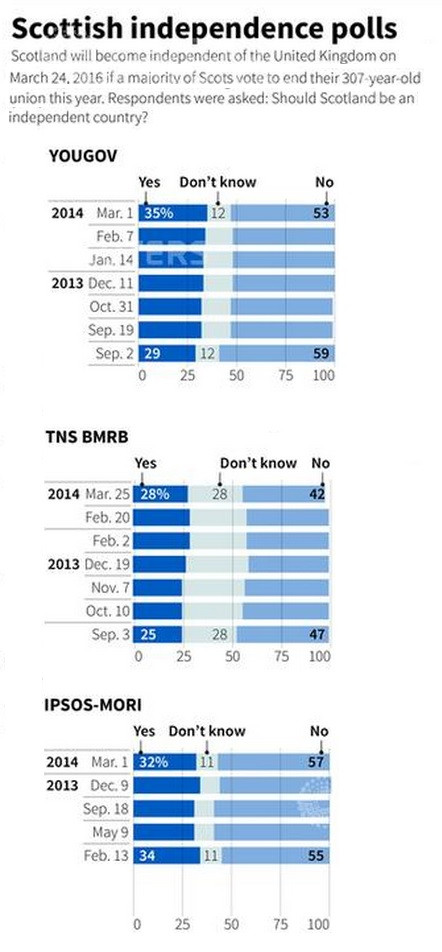 Reuters/Various Agencies
"This is the first time the UK had been a net importer since 1984 when demand for petroleum products increased as a result of industrial action in the coal industry. Crude oil import dependence has been on an increasing trend as the production from the UK Continental Shelf continues to decline.
"The decline in 2013 is a continuation of a long-term trend. Production was also affected by maintenance and unplanned outages at several oil and NGL fields in 2013, including the Buzzard field which is a key source of oil."
The Coryton refinery once supplied between 10% and 15% of the UK's petroleum products. However, it was sold by BP to Petroplus in 2006 for £841m (€1bn, $1.4bn).
Scotland's Oil Revenues
Scottish people will vote in an independence referendum on 18 September this year and will be asked the straight "yes/no" question: "Should Scotland be an independent country?"
The Scottish National Party (SNP) has repeatedly used North Sea oil production as an example of how the country's economy could remain buoyant, in the event of independence.
However, First Minister Alex Salmond's argument that the revenues from North Sea oil would be a golden ticket if Scotland became independent after September's referendum received a devastating blow when the Organisation of Petroleum Exporting Countries, the average oil output in 2013 from the North Sea registered its lowest level since 1977.
In addition, the Confederation of British Industry released a detailed report on how Salmond's economic plan, in the event the country breaks away from the UK, "doesn't add up."
The CBI said in a detailed report that, even taking into account oil and gas revenues, the SNP's economic plans and promises do not make sense, when looking at the numbers.
"Scotland's economy is a real success story as part of the UK – it has the independence and flexibility of devolution alongside the support of the union," said the CBI.
"The fate of Scotland is, of course, a decision for the Scottish people, but business is clear - we are stronger together."