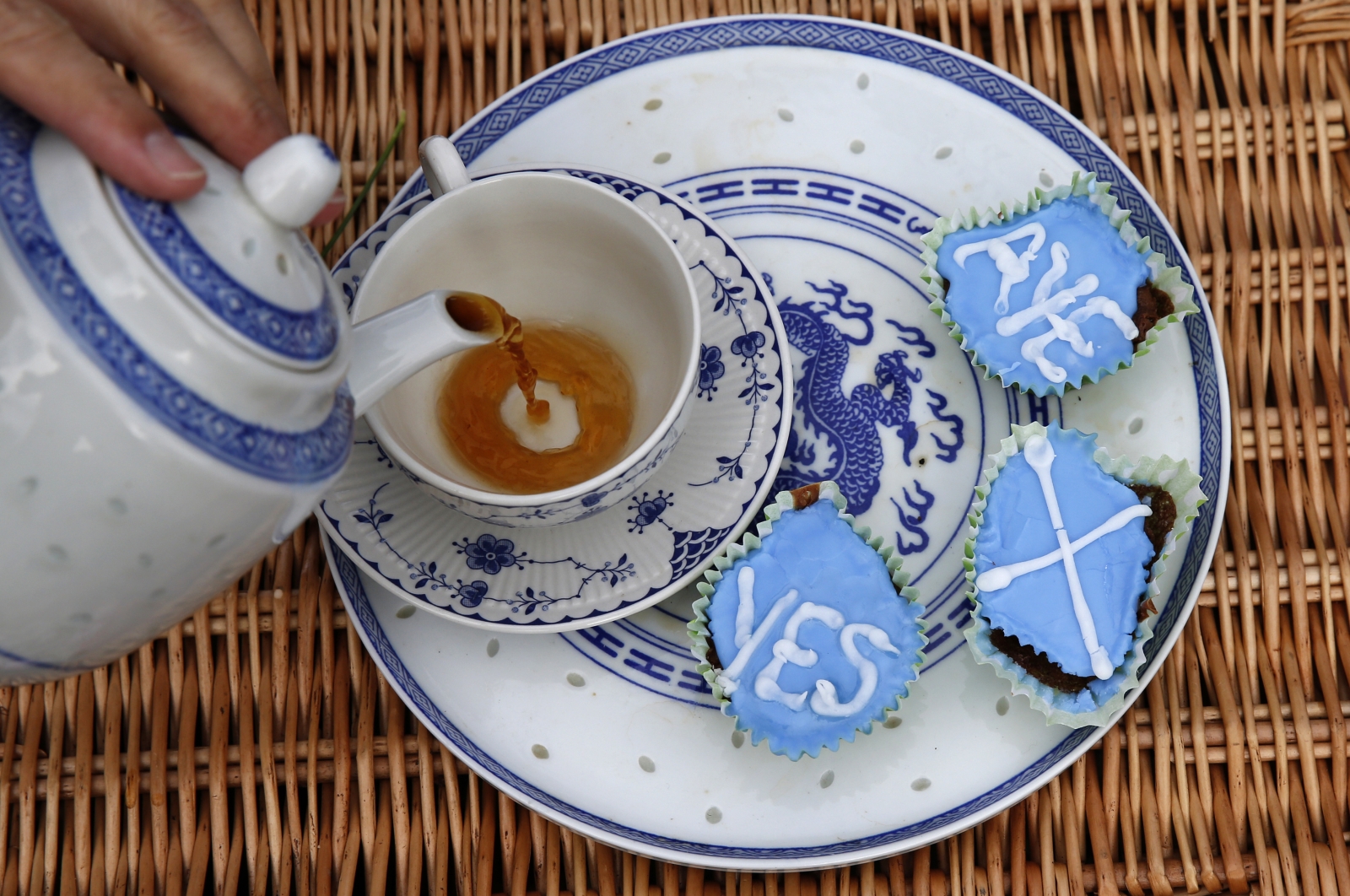 The latest Panelbase poll has revealed that support for the independence campaign is strengthening as an overwhelming amount of Scots do not trust Britain's Prime Minister David Cameron or the UK's main opposition Ed Miliband.
According to the poll of 1,042 people, which was commissioned by Yes Scotland was conducted between 2-4 September, 49% of voters said they trusted First Minister Alex Salmond to act in the best interests, compared to only 19% in relation to Cameron.
The Labour party, which hugely depends on Scottish voters to win an election by a majority, also faced a setback in electorate confidence.
The survey showed that only 17% trust Ed Miliband to act in their best interest.
"These are highly significant figures, which provide one reason for the growing public support for Yes - the Yes campaign leaders are trusted, while the Westminster-based No campaign leaders are deeply distrusted," said a spokesperson for Yes Scotland.
"Remarkably, Labour leader Ed Miliband is almost as distrusted in Scotland as a Tory Prime Minister. The No campaign leaders will always put the interests of the Westminster establishment ahead of the people of Scotland. The Yes campaign will always put Scotland first."
Scottish people will vote in an independence referendum on 18 September, 2014, and will be asked the straight "yes/no" question: "Should Scotland be an independent country?"
Another poll, released on 9 September, has revealed that the respective campaigns battling to decide the future of Scotland are nearly tied only nine days before the referendum.
According to the TNS poll, 39% plan to vote against independence, after support slipped massively from 45%; some 38% of Scots plan to vote for a union break - gaining ground from 32% recorded previously.
Previously, a YouGov poll on 7 September, support for Scottish independence took the lead for the first time since the referendum was announced.
The poll, which was conducted between 2 and 5 September, show 51% of the 1,084 surveyed are planning to vote for independence while 49% intend to opt for staying within the union with England.