Scottish Independence: SNP's Alex Salmond Slams George Osborne's 'Sermon on the Pound'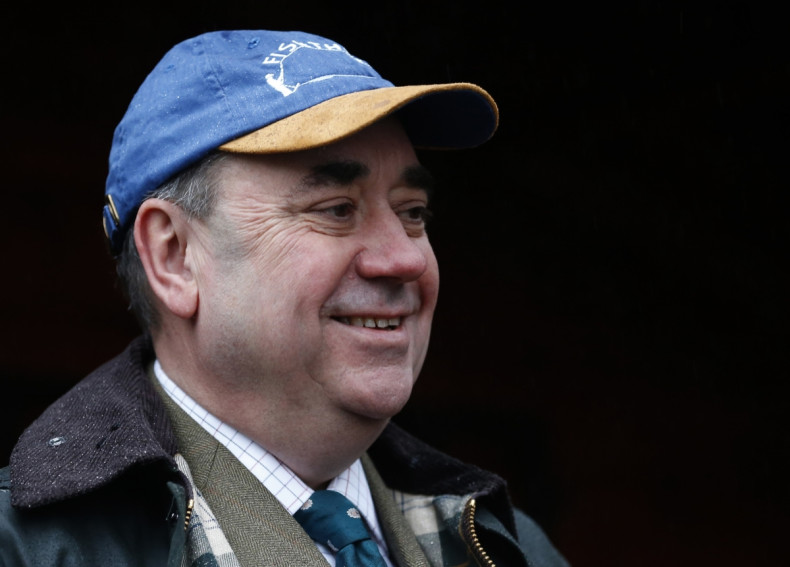 Scotland's First Minister Alex Salmond has belittled UK Chancellor George Osborne's stance that an independent Scotland would have to walk away from the Sterling currency as a "Sermon on the Pound".
The Scottish Nationalist Party (SNP) leader told BBC Radio 4 that a joint currency union would be in the interests of Scotland and the rest of the UK.
"The pound is an international tradable currency. It's not a question of keeping the pound, it's a question of whether there would be a currency union," said Salmond.
The First Minister also described Osborne's position as a "diktat upon high" after accusing the Chancellor of bullying.
The comments come ahead of the UK cabinet and Scottish cabinet holding separate meetings in Aberdeenshire.
The news follows the Prime Minister David Cameron's pledge to try and cut some of the red tape surrounding Scotland's oil and gas sector in a bid to unlock £200bn reserves and win support for the country to remain part of Britain.
"I promise we will continue to use the UK's broad shoulders to invest in this vital industry so we can attract businesses, create jobs, develop new skills in our young people and ensure we can compete in the global race," said Cameron in a statement.
The Scottish independence referendum will be held in September.