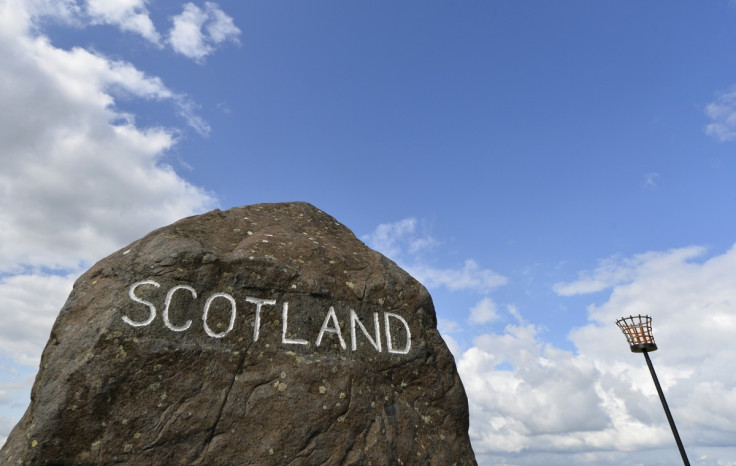 Fitch has warned the markets that Britain's credit rating would hinge on the terms of the agreement between UK and Scotland, if the latter decided to end the 307-union, following the referendum later this year.
According to the rating agency's latest research note, it warned that Scottish independence would create moderate risks for UK's public debt, external finances, currency and banks.
"A 'yes' vote would be followed by a transition period, where many details would need to be agreed ranging from political and legal issues to economics, finance and trade," said analysts in a statement.
"We would expect the transition to be managed carefully, avoiding financial dislocations. Fitch would review the UK's rating (AA+/Stable) and our rating response would depend on the terms of the agreement between Scotland and the UK."
Scottish people will vote in an independence referendum on 18 September this year and will be asked the straight "yes/no" question: "Should Scotland be an independent country?"
Fitch says that while it expects a 'no' vote in September's referendum on Scottish independence, the implications of a possible 'yes' vote for the residual UK (England, Wales and Northern Ireland) "still merit closer analysis."
"As we have previously emphasised, the UK's gross debt ratio will need to be lower than its current level and steadily declining before any upgrade back to 'AAA'; a prospect that would be delayed by such a debt shock," said Fitch.
"We assume that Scotland would be responsible for a proportionate share of existing public debt in the form of a long-term bilateral loan, giving the UK an off-setting claim on Scotland.
"This UK asset would be taken into account in our judgement of the overall position of the UK's public finances. We assume that Scotland would gradually repay its loan to the UK. However, it would be illiquid and leave the UK exposed to Scottish credit risk, at least in the early years of independence."
This week, the National Institute for Economics and Social Research (NIESR) warned that an independent Scotland would immediately have to repay £23bn (€28bn, $39bn) worth of debt in its first year.
According to NIESR's macro-economist Angus Armstrong, Scotland's debt is set to hit £1.7tn by 2015-16 and therefore the debt repayment calculation is based on the Scottish National Party's repayment pledge at a 1.65% interest rate.