Scottish Independence 'Will Lead to Soaring Energy Bills', Warns UK Government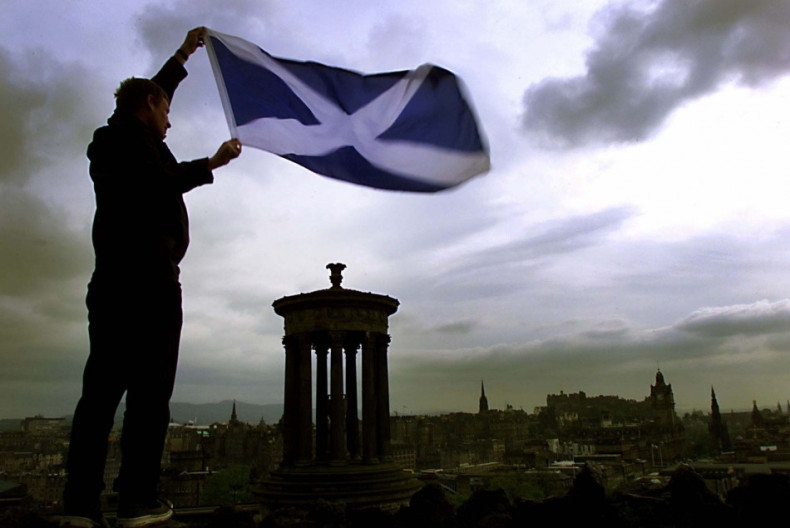 The British government has claimed that energy bills will rise significantly for Scots, if the country decides to end its 307-year union, as the single UK energy market is ten times the size of Scotland's energy market.
According to the government's Energy Paper, which analyses the potential impact of independence on Scotland's energy, the Secretary of State for Energy and Climate Change said that energy bills in an independent Scotland would be higher by at least £38 (€46, $64) a year, and perhaps by up to £189 in some cases.
"The UK works better together, and our single energy market shows why. As a United Kingdom, we keep energy bills down for all consumers, regardless of where they live, and this works well, especially for people in Scotland," said Davey.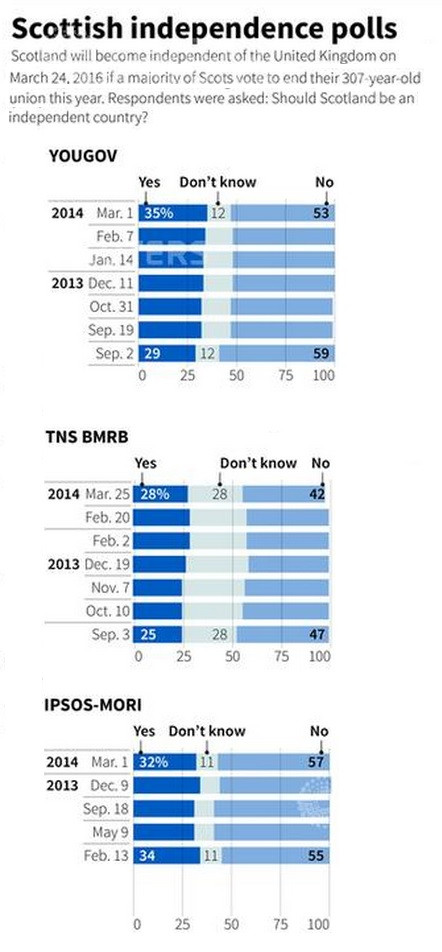 Reuters/Various Agencies
"Without unrestricted access to the integrated GB market, the costs of supporting Scottish energy network investment, small-scale renewables and programmes to support remote consumers would fall on Scottish bill payers alone – this would add at least £38 to annual household energy bills and around £110,000 to energy costs for a medium-sized manufacturer in 2020."
Whitehall's Energy Paper stipulates that the main reason why Scottish energy bills are as low as it is now is because all British consumers, not just Scottish bill payers, bear the brunt of a range of costs.
This includes, the way investment in transmission and distribution networks are currently shared across the whole of the UK, to the way the subsidies for energy distribution in remote rural areas like the Scottish Highlands and Islands.
"In addition, if the full costs of supporting large scale Scottish renewables fell to Scottish bill payers the total potential increase would rise considerably up to £189 for households and £608,000 for a medium sized manufacturer in 2020.
"Right across the energy mix, Scotland benefits from being part of the UK's strong, stable consumer and tax base – supporting thousands of jobs, creating new supply chains and cementing the energy sector as the engine room of the economy."
It added that these figures do not include the costs an independent Scotland would face for its share of decommissioning and legacy costs for old coal and nuclear industries and oil and gas infrastructure. Nor do they include the likely increased costs for consumers of reduced competition.
"The government's analysis of the potential impacts of Scottish independence on its energy future is an important reminder of what's at stake for Scottish people," said Katja Hall, CBI Chief Policy Director, in response to the report.
"This analysis supports the CBI's own assessment that, economically, Scotland is better off as part of the United Kingdom.
"Together we can tackle our energy and climate change challenges and keep bills affordable. But an independent Scotland could mean higher costs for everyone and far less certainty on our future energy supply."
Scottish people will vote in an independence referendum on 18 September this year and will be asked the straight "yes/no" question: "Should Scotland be an independent country?"
Meanwhile, the National Institute for Economics and Social Research (NIESR) added fuel to the 'No Campaign' by warning that an independent Scotland would immediately have to repay £23bn worth of debt in its first year.
According to NIESR's macro-economist Angus Armstrong, Scotland's debt is set to hit £1.7tn by 2015-16 and therefore the debt repayment calculation is based on the Scottish National Party's repayment pledge at a 1.65% interest rate.