Scottish Independence Risks 'Capital Flight' and Higher Debts, says Deutsche Bank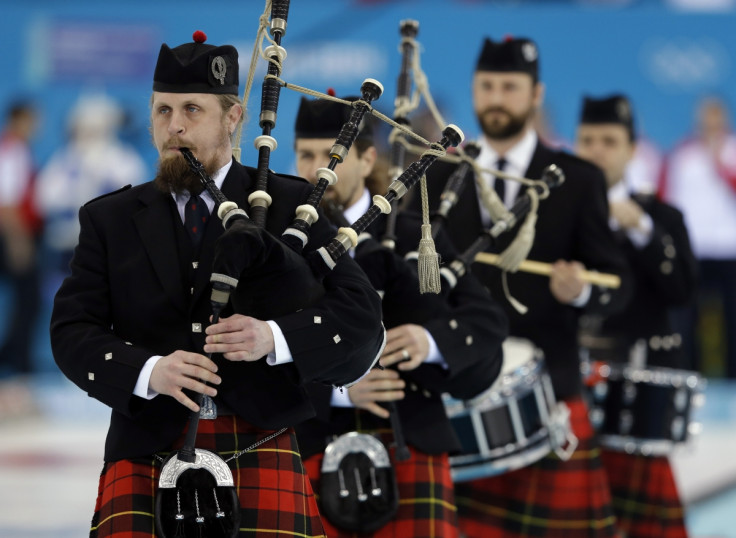 Deutsche Bank has claimed that Scottish independence risks a mass "capital flight" and a rise in debt if the country doesn't secure a currency union with the rest of the UK.
Europe's largest investment bank said in a research note that an independent Scotland would also lead to companies based in the country stumping up between £112bn (€137bn, $189bn) and £145bn worth of liabilities - legal debts or obligations - in the event of a break away.
"If Scotland votes 'Yes' in September there will be a substantial amount of negotiations which need to be conducted, the most important financially being the choice of monetary regime, allocation of oil revenues and apportionment of public debt," said George Buckley, chief UK economist at Deutsche Bank.
"A new Scottish currency could also trigger capital flight by worried savers ahead of any decisions being made. Moreover, capital controls may not be appropriate for such a small open economy as highly dependent on international finance as Scotland."
Buckley added that: "It would probably mean higher borrowing costs in Scotland's own new currency than is currently the case in sterling."
"Whatever decisions might be made in the aftermath of a vote in favour of independence, with the rest of the UK being Scotland's most important trading partner it will be important that any negotiations leave Scotland in a financially viable position."
Scottish people will vote in an independence referendum on 18 September this year and will be asked the straight "yes/no" question: "Should Scotland be an independent country?"
The referendum period starts on 30 May.
According to a recent poll by the British Chambers of Commerce, a whopping 85% of businesses outside of Scotland want the country to remain part of the UK.
The report, which surveyed 2,400 Chamber members in England, Wales and Northern Ireland, also revealed that only 11% of firms said that Scotland should become an independent country.
Investment banks Citi and JPMorgan, ratings agencies Fitch and Standard & Poor's, and a raft of independent groups have all warned the markets of a detrimental economic impact Scottish independence could have on the country and the rest of the UK.
On top of that, the Scottish Chambers of Commerce also revealed that 77% of businesses have identified potential risks to the country's economy, in the event that voters choose to end the 307-union with England.
According to the group's a survey of Scottish business opinion, on the issues surrounding the Scottish independence referendum, 56% also say that the quality of the referendum debates are poor or worse than expected.
© Copyright IBTimes 2023. All rights reserved.