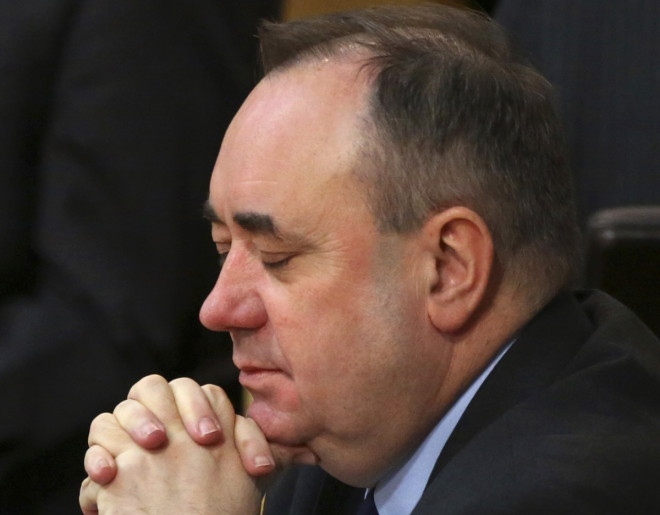 Insurance firm Standard Life may quit its Scottish home if the nation breaks from the United Kingdom in its referendum on independence in September 2014.
There is uncertainty about how an independent Scotland would look in terms of a monetary and regulatory framework, what currency it would use, the taxation regime and whether or not it will join the European Union.
Several firms have raised the prospect of moving a significant chunk of their operations out of Scotland if it became independent, including the Royal Bank of Scotland (RBS) and BP.
"We have been based in Scotland for 189 years and we are very proud of our heritage. Scotland has been a good place from which to run our business and to compete around the world," said Gerry Grimstone, chairman of Standard Life, in the Edinburgh-based insurer's annual report for 2013.
"We very much hope that this can continue. But if anything were to threaten this, we will take whatever action we consider necessary - including transferring parts of our operations from Scotland - in order to ensure continuity and to protect the interests of our stakeholders.
"We will continue to seek further clarity from politicians on both sides of the debate, so that we can reach an informed view on what constitutional change may mean for our customers, our business and our shareholders."
The firm said it had already taken "precautionary" steps to register additional companies outside of Scotland where it could tansfer operations in the event of independence.
A poll of FTSE 100 bosses by recruiter Korn Ferry revealed that 65% thought Scottish independence would be "particularly bad for the Scots, not good for the English and would dilute the UK's economic influence".
Alex Salmond, leader of the Scottish National Party (SNP) and a leading voice in the campaign for independence, insists that Scotland would be able to keep the pound and join the EU if it broke from the UK.
However, Chancellor George Osborne said it is very unlikely Scotland would be able to join a currency union with the UK.
Moreoever, EU Commission President Jose Manuel Barroso said it would be "very difficult, if not impossible" for an independent Scotland to join the EU.