Scottish Independence: Test Bitcoin on Scots if They Lose UK Pound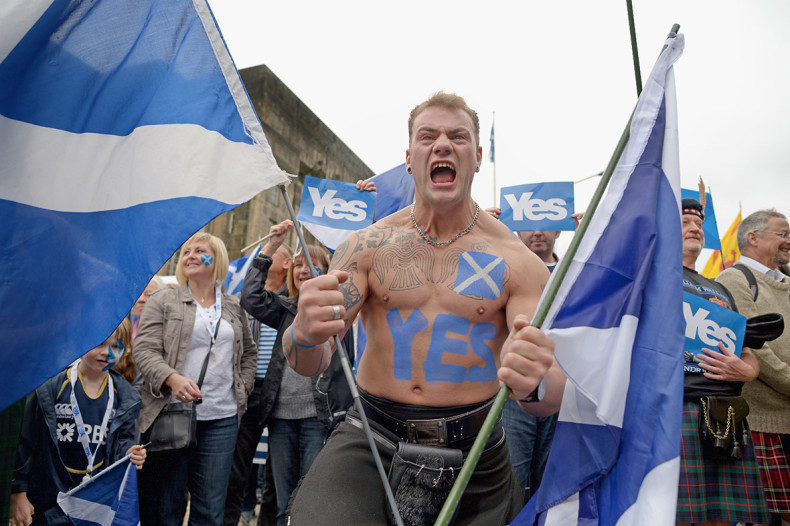 Guy Debelle, assistant governor for the Reserve Bank of Australia, says Scotland should experiment with using bitcoin as it's likely that the country will lose the pound if it votes for independence.
Speaking at the Financial Times's Camp Alphaville event in London, Debelle added that the world can watch how an economy would survive without the trust and know-how of a central bank.
"It's clear from the Bank of England governor Mark Carney that Scotland would not be able to keep the pound if it became independent. So I say, let them experiment and we'll watch what will happen," said Debelle.
"Does Bitcoin have integrity? Do we know what the likely value is it tomorrow? Do we trust the currency? Recent events show us, no.
"Trust in currency is absolutely critical and only with a central bank being able to act as a Douglas Adams' Babelfish [translator] to how cryptocurrencies work, will help. But I would say that, wouldn't I."
Scottish people will vote in an independence referendum on 18 September, 2014, and will be asked the straight "yes/no" question: "Should Scotland be an independent country?"
The referendum period started on 30 May. Latest polls show that the gap between a 'Yes' and a 'No' vote is rapidly closing.
In May a Scottish retailer, CeX, said it will only use bitcoin for three days in a bid to test out whether the cryptocurrency has the potential to take over from the pound as the country's new currency in the event of independence.
Bitcoin has surged in popularity, but its wild price fluctuations have put many people off investing in or using it.
In mid-2013, one bitcoin was worth less than £70 (€86, $118), before rocketing in value to a high of over £700 by December, falling to £260 in May, and to around £373 at the start of July.
Scotland already has a de facto cryptocurrency in the shape of Scotcoin, a project which saw every citizen (including those living overseas) able to claim 1,000 Scotcoins each.
The second phase of the project will see the remaining 950 million coins equally distributed in summer 2014.