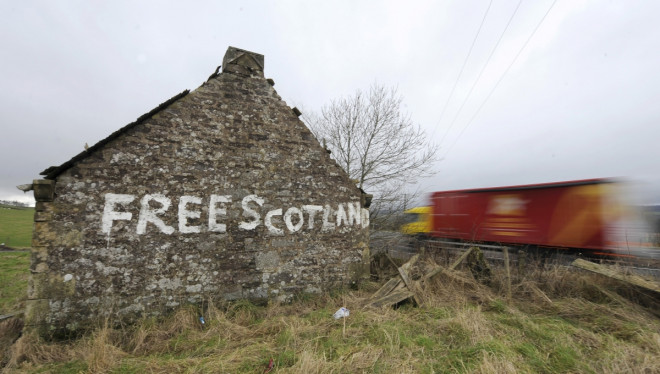 The academic behind the key data of the costs of an independent Scotland which the Treasury used has accused it of "badly misrepresenting" the figures and overstating them by as much as 12 times.
Ahead of a briefing which will discuss the estimated costs of establishing an independent Scotland, the Treasury said that creating new government departments could see Scottish taxpayers pay up to £2.7bn.
Chief Secretary to the Treasury, Danny Alexander said of the figures: "It is the most comprehensive analysis of the fiscal position of Scotland yet produced and will set out the scale of the current and future UK dividend for Scotland.
"The Scottish government is trying to leave the UK but it won't tell anyone how much the set up surcharge is for an independent Scotland."
But London School of Economics (LSE) politics professor Patrick Dunleavy who conducted the research, says that the figures used by the Treasury were multiplied by 12.
Dunleavy tweeted: "The Treasury's figures are bizarrely inaccurate. I don't see why the Scottish government couldn't do this for a very small amount of money."
His research, which was conducted in 2010, estimated that the cost of Scottish independence could hit £15m.
The Treasury misinterpreted the figure and multiplied it by the amount of public bodies a new Scottish government would need.
However, Dunleavy says that this calculation is wrong. He again took to Twitter saying: "Appears to take minimum Whitehall reorganisation cost of £15m and multiply by 180 agencies to get £2.7bn. Overstates maybe 12 times?"
Dunleavy says that it should cost between £150-200m.
Following this, Scotland's first minister, Alex Salmond, has demanded that the Treasury retracts the figures and issues an apology.
Salmond said: "This is a devastating verdict on the Treasury's figures from one of the authors of the report they have been using to base their work on.
"And it totally undermines everything they have to say this week about the finances of an independent Scotland."