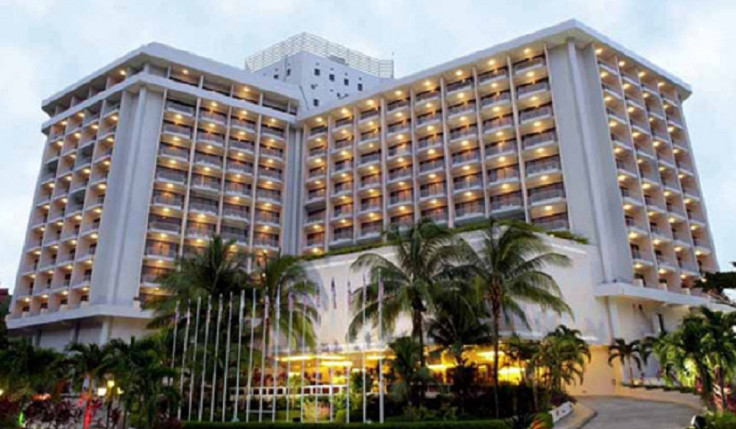 A masonic conference in Malaysia has been disrupted by a small group of protesters claiming freemasons pursued a secret agenda to undermine Islam. About 20 demonstrators assembled outside a beachside seaside resort on the Malaysian island of Penang demanding the international Scottish masonic conference held inside be suspended.
Wearing red-shirts, they chanted "Allahu Akhbar" as a police cordon kept them from entering the hotel. Matching anti-Semitism with homophobia, some told the Malay Mail Online freemasons were not welcome because they were Jews and supported LGBT rights.
"They are Jews and anti-Islam, they must respect us and stop this conference," some shouted, according to the newspaper. As tensions rose a delegation of protesters was allowed inside the Bayview Beach Resort. It re-emerged claiming commotion had led to the cancellation of the event.
The Grand Lodge of Scotland's office in Edinburgh seemed to confirm the five-day gathering had been suspended. "We are receiving reports that following a demonstration outside the conference venue has led to the cancellation of the conference," the group wrote on Facebook, adding that details were still sketchy.
Freemasons in attendance however denied the report in comments to the post. "We were inside the hotel and do not even know what was happening," Conference chairman Neoh Ho Keat told The Star.
The summit started on 24 February and is set to run until 28 February. Protesters were members of Gerakan Merah, one of nine local Muslim associations that lodged police complaints against the conference in early February, denouncing it as an evil Zionist conspiracy.
Authorities dismissed the complaint saying the Lodge was a regularly registered entity and as such was authorised to throw the event. Earlier in February the masonic group curator denied claims it was anti-Islam and linked to the shadowy Illuminati conspiracy as "complete nonsense".
Robert Cooper told IBTimes UK protesters were ill-informed, as the secretive group is open to all faiths. A few hundred people were reportedly attending the Penang meeting which reunited Scottish freemasons from numerous world congregations.