Scottish Sites Shortlisted for First UK 'Spaceport'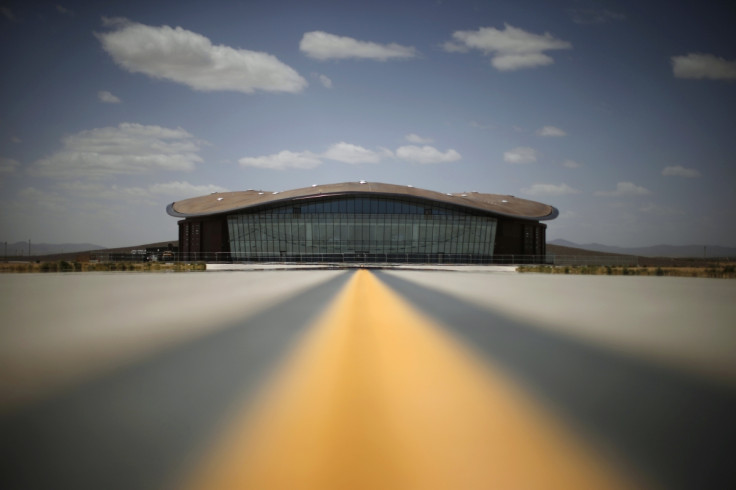 Scotland could host the UK's first base for spacecraft, the government will announce.
The base would be the first such launch station outside the United States.
Ministers aim to complete it by 2018, and eight aerodromes have been listed as potential sites, six of them in Scotland.
Campbeltown, Kinloss, Leuchars, Lossiemouth, Prestwick and Stornoway in Scotland have all made the shortlist, as have Newquay, Cornwall, and Llanbedr, Gwynedd.
The list is expected to be officially released this week, reports Sky News.
The base would mainly be used to launch satellites into orbit, but is also expected to be used by space tourism companies, such as Virgin Galactic, which will fly customers into space.
Chief Secretary to the Treasury Danny Alexander this week announced that Scotland was central to the government's plans to develop commercial space travel, only months ahead of the referendum on Scottish independence.
"I am delighted that the government is pushing forward with its ambitious plans to open a spaceport in the UK by 2018. Spaceports will be key to us opening up the final frontier of commercial space travel," he said.
"Scotland has a proud association with space exploration. We celebrated Neil Armstrong's Scottish ancestry when he became the first man on the moon and only last week an amazing Scottish company was responsible for building the UK Space Agency's first satellite.
"The UK space industry is one of our great success stories and I am sure there will be a role for Scotland to play in the future."
The Scottish government said that an independent Scotland would be able to develop the sector better.
The sector is one of the fastest growing in the UK, generating £11bn for the economy every year, and employs 34,000 people - an increase of almost 9% on employment figures from 2011.
This month the UK Space Agency successfully launched the Cubesat, a shoebox-sized satellite built by Glasgow technology firm Clyde Space.
British scientists helped build the comet-catching Rosetta spacecraft and are also involved in making the European Mars Rover, ExoMars, which is due to arrive on the red planet in 2019.
Ministers aim to capture 10% of the market, adding 100,000 jobs to the UK economy.
In 2011, Spaceport America, the world's first commercial spaceport, opened in New Mexico.
© Copyright IBTimes 2023. All rights reserved.