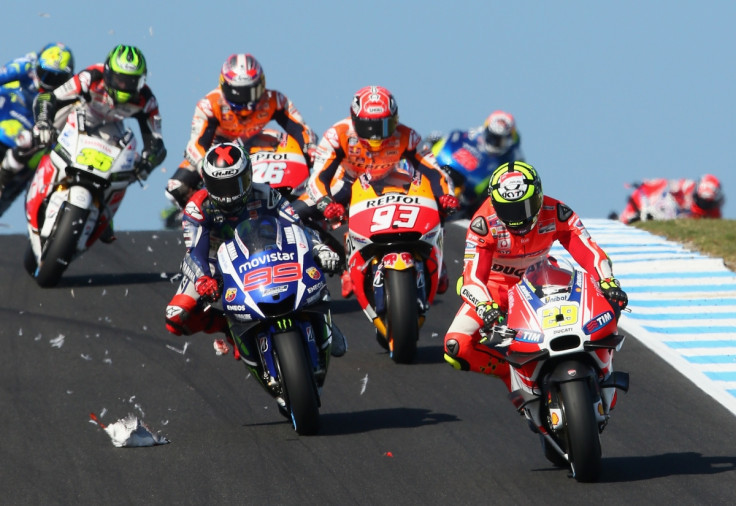 A motorbike racer got a bird's eye view of a seagull when it smashed into his helmet during the Australian leg of the Moto GP.
As race leader Andrea Lanone sped round a corner on lap two of the Grand Prix on Philip Island, the bird was standing in the middle of the track.
But when it tried to fly away it flew straight into the Italian racer's path. Although the 30-year-old Ducatti rider tried to duck out of the way, the gull flew straight into his helmet.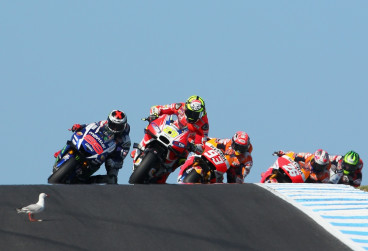 The seagull had been waiting on him for a kiss, he joked after the race but he said that he'd told him to "wait on me before the race, not the second lap."
"It is difficult but it is better for him to fly before I arrive because I would clip him with the front tyre and for sure I would go down," he said.
It is not clear what happened to the bird but the footage showed the bird spiralling back to the ground after the hundred mile an hour crash.
Lanone ended up finishing third on the podium behind Moto GP world champion Marc Marquez and Jorge Lorenzo, who he overtook on the last lap to claim top spot.