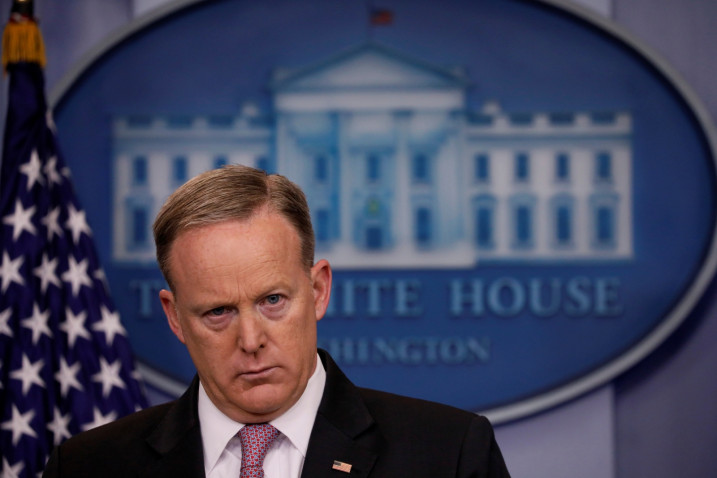 There seems to be a certain interest in what the future holds for former members of the Trump administration. Most eyes are currently on ex-White House communications director Anthony Scaramucci and the man who quit over his arrival – former press secretary Sean Spicer.
Last we heard, the ABC network had offered Spicer a chance to take part in the 25th season of its highly-rated show Dancing With The Stars. While the political aide is better known for bumbling through press briefings and hiding in the bushes, he has revealed no plans to showcase his talent on the dance floor.
According to TMZ, sources claim that Spicer has turned down the DWTS offer due to an "overwhelming number of commitments in the fall".
Also, "he's not a good dancer," they added.
While he will not be lacing up his dancing shoes any time soon, the former Republican National Committee staffer can be expected to return in front of a camera soon. Spicer was spotted near and at various television network offices in New York in July.
He was seen near the CBS News office and walking out of the News Corp. building that houses Fox News and The Wall Street Journal.
Spicer announced his resignation after President Trump decided to hire Scaramucci, and was expected to leave the White House at the end of August. Now, with 'The Mooch's' ouster, the 45-year-old may decide to extend his stay if asked.
Sarah Huckabee Sanders is working as the current White House press secretary.
Also read: Happy 56th birthday Barack Obama: Top quotes from the former Potus to really make us miss him