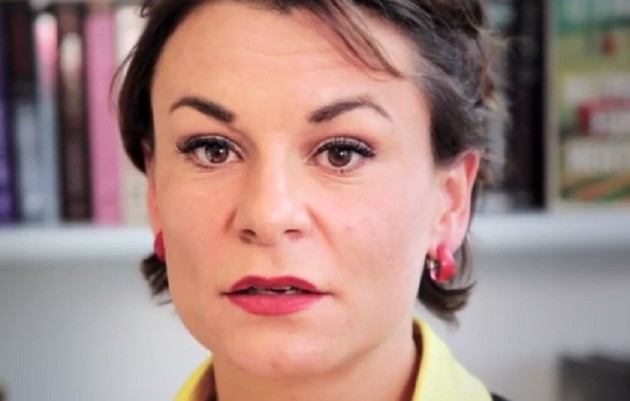 A novel in which a wife kills and eats her husband is set to cause a stir in 2014.
Season to Taste tells the story of Lizzie, a bored fifty-something, who decides to kill and eat Jacob, her husband of 30 years.
It was written by Natalie Young while she herself was separating from her husband - but took the softer option of divorcing, rather than devouring him.
She insists the novel is no reflection on her own situation.
She told the Sunday Times: "Of course it was very, very difficult going through a divorce, especially with two youngish children.
"And yes, I instigated the divorce. But I had no unpleasant thoughts of killing my own husband. With us there was just a deep sadness over what happened."
In her macabre novel Lizzie cuts her husband into 16 pieces and stores them in the freezer ready to be cooked and eaten.
Describing one of her heroine's first meals, Young writes: "After the first bite, it was absolutely delicious. Like a hot piece of really flavoursome chicken, slightly charcoaled on the outside.
"She went into the kitchen for the ketchup and another bit of kitchen roll - he'd not been a good husband. She would eat all the way through like this she thought: all the pieces , wandering, moonlit and a little drunk, around the garden."
In another scene she describes, "nibbling her husband's roasted fingers, as if from a rib, and she cracked the smaller bones of the thumb". She also gives tips on skinning his toes: "Let the bones get nice and soft, then simply lift them out with a ladle, and then puree in a blender before returning in a pot."
Young, who was brought up in Surrey where her book is set, admitted she was squeamish about it first: "I found the gruesome bits very hard to write. It was painful and I felt so disgusted that I had to give up writing for three months. Only after talking to a few women friends was I encouraged to continue."
Young is said to have been inspired by Greek mythology and by Volver, the 2006 film by Pedro Almodovar, in which Raimunda, played by Penelope Cruz, stores the body of her dead husband in the freezer.
Although the book is written with dark humour, it also has a serious side.
"This is a book about rage. We all have aggression inside us and are not that different from animals. I think it's good to bring out into the open these issues - either in discussion or here in a novel," Young says.
"So many women are trapped in relationships. So many give to relationships much more than men. Yes, it's a feminist book, although it is not as simple as that. And it's certainly not a man-hating book. However, women in marriages and relationships are so often trying to please men.
"We also allow ourselves to be exploited and devoured. Killing and then eating or devouring can be part revenge and even part love.
"Too many women in bad marriages also take refuge in their children as they have nothing else left to offer in the marriage itself. But living a life through your children is very damaging too."
The novel, Young's second, will be published in January 2014 by Tinder Press, part of Hodder.