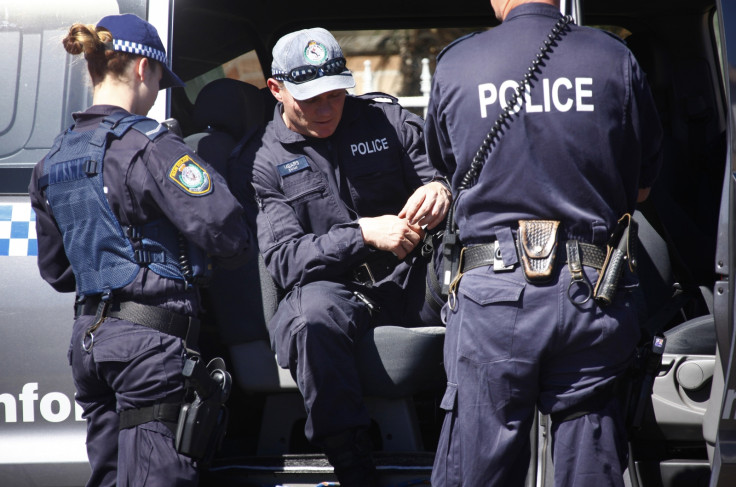 A second man has been charged in Australia with terrorism-related offences following police raids sparked by an alleged Islamic State-inspired plot.
It follows police in Britain arresting a 14-year-old boy in connection with the purported attack plan.
Of five men seized in Melbourne on Saturday, Sevdet Besim, 18, remains in custody charged with conspiring to commit a terrorist act.
Another 18-year-old, who has not been named, was charged on Tuesday 21 April with the same offence and was due to face court later in the day, police said.
Two other men, aged 18 and 19, have been released pending further inquiries while another 18-year-old was released but is facing weapons offences.
Police allege an attack was being planned at Anzac Day commemorations on 25 April honouring soldiers who fought and died for Australia -- the country's most important national event.
A 'credible terror threat'
In Britain, Detective Chief Superintendent Tony Mole said on Monday: "We have uncovered communication between an individual in the north west [Blackburn, Lancashire] and a man in Australia to what we believe is a credible terrorist threat.
"As soon as this information came to light we acted quickly with the relevant authorities here and abroad."
Australian police confirmed the British arrest was connected to their operation.
Prime Minister Tony Abbott urged people to turn out in force on Anzac Day, despite the threats, with ceremonies due to be held in towns and cities across the country to remember those who served as Australian and New Zealand Army Corps soldiers.
"The best thing we can do in the face of those who would do us harm is to go about our normal lives and if we go to an Anzac Day service, we are showing our defiance of those who would do us harm and we're supporting our countries, our values and our armed forces," he said.