Isis release new videos showing gruesome executions in Middle East and Libya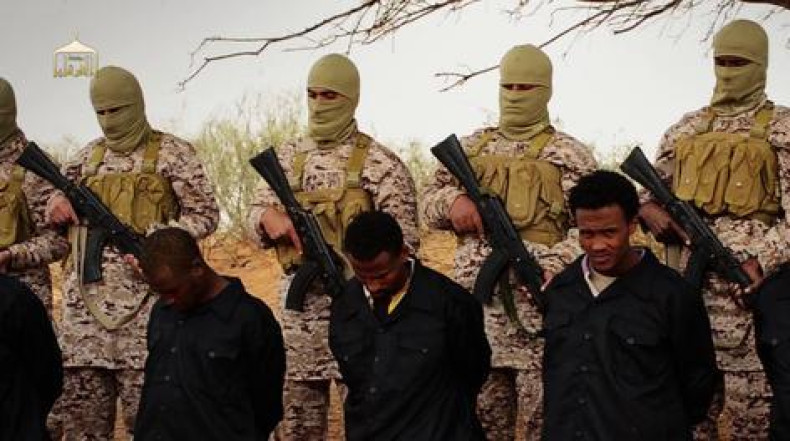 Islamist group Islamic State (Isis) has released two new videos showing gruesome executions and other terrorist acts and calling for deadly attacks against the UK and other Western countries.
In one of the videos, "A Nasheed Video For the sake of Allah (Fisabilillah)", new footage of the apparent beheading of British aid worker David Haines is shown along with that of other hostages. The killing of Iraqi Shia soldiers and burning alive of Jordanian pilot Moaz al-Kasasbeh are also shown.
The video features a "soundtrack" by German rapper Denis Cuspert, a former criminal turned Islamic terrorist. Cuspert, now known by the name Abu Talha al-Almani, is known as the "Goebbels of Isis" due to his propaganda videos.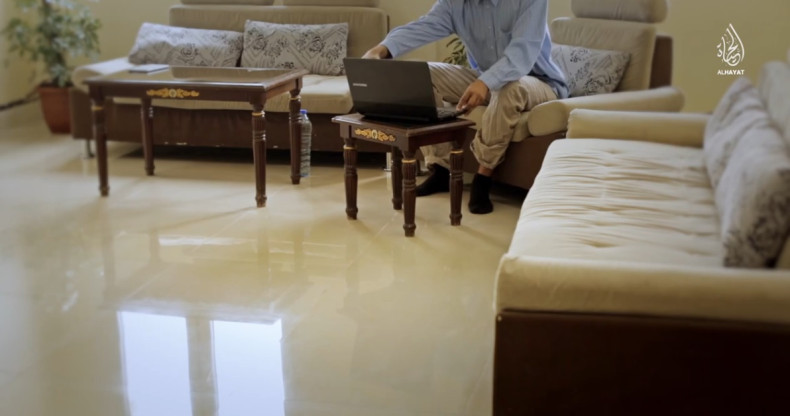 In mock footage, terrorists are shown strapping on suicide belts, aiming rifles and filling trucks with explosive. The video warns the UK, Germany, the US, Australia and other states that they are to be targeted by the group.
Scotland Yard are believed to be taking the threat seriously, particularly in view of the fact that a suspected terror plot against Australian's Anzac Day commemoration has now been broken up. Anzac Day ceremonies in the UK next week will now be subject to even greater security measures.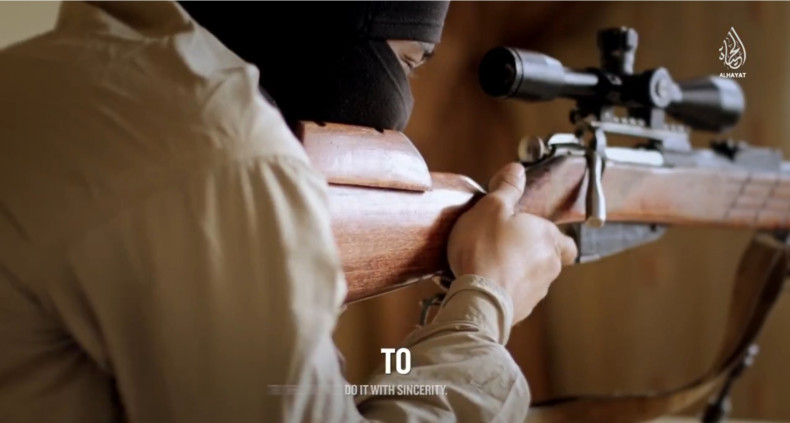 Foreign intelligence officials have told the Sunday Times they now believe at least 1,600 Britons have gone to Syria to join Islamic State.
Today Thames Valley Police said a family of six from Slough may have gone to a part of Syria controlled by IS. The Khan family, including four children under 10, left Britain by ferry on 8 April.
In the other video, "Until there came to them clear evidence", Isis cells in Libya shoot a number of Ethiopian Christians in the south of the country and behead another group on a beach.
A masked militant with a US accent says the deaths are revenge for the spilling of Muslim blood around the world.