Police have released CCTV images of a missing family, believed to be on their way to Syria.
Asif Malik, 31 and his partner Sara Kiran, 29, were seen boarding a ferry from Dover to Calais with their four children, at 12.30am on 8 April.
Their daughter Zoha, 7, and three sons Essa, 4, Zakariya, 2, and 1-year-old Yhaya can be seen with them in the images.
The family, from Slough in Berkshire, are thought to have travelled south through Budapest in Hungary, possibly by train on April 12.
On 16 April, police were alerted to the possibility that the family may have been headed for Syria, after the children failed to attend Claycots Primary School in their home town.
Police say the couple left their home without mentioning any holiday or travel plans to family members which was 'entirely out of character'. The children's grandmother had been knocking on neighbour's doors looking for the family. Mr Malik had previously told his family he wanted to 'go and live in a Muslim country'.
At a press conference Thames Valley Police Acting Deputy Chief Constable John Campbell said: "We are extremely concerned for the safety of this family, especially the four young children. We are reaching out to Asif and Sara, in the hope that they hear our messages and we encourage them to make contact with us so we can return them safely to their families who are extremely worried about them.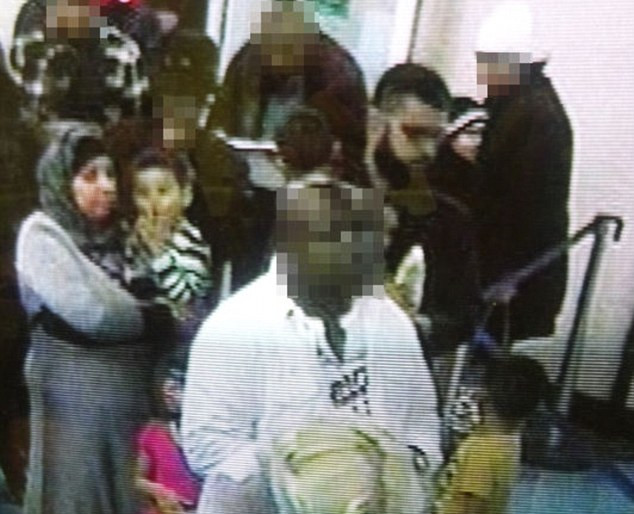 "We would urge anyone with information about the family's whereabouts to come forward and speak to police so the family can safely return to the UK."
He added: "We are concerned about anyone who has or is intending to travel to the part of Syria that is controlled by the terrorist group calling themselves Islamic State.
"It is an extremely dangerous place and not a place where young children should be taken. The choice of returning home from Syria is often taken away from those under the control of Islamic State, leaving families in the UK devastated and with very few options to secure their loved ones safe return."
The force's acting deputy chief constable John Campbell today told a press conference in Kidlington: "I'm not suggesting for one moment that they are intending to join Islamic State, I don't think there's anything to suggest that. We know that having gone into Europe their general direction of travel is towards Turkey, thereby we make the assumption towards Syria.
"At the same time we know that the family have voiced some concerns about the family's intentions. There's been a suggestion that Asif in the past has said that he would like to live in a Muslim state."
Asked whether detectives believed the family might have been radicalised, he replied: "I can't say it's connected. The term 'radicalisation' is a very wide term, how people interpret their own beliefs. Clearly, I don't think there's anything to suggest that the family do not have strong faith, indicated by the comment about the potential to live in a Muslim country."
In a statement, relatives of the family said they were "heartbroken".
The statement reads: "With the reality that our loved one Asif Malik and his family have left the UK without any notice, our lives have been completely devastated. We are totally distraught, upset and in shock.
"The greatest sadness is the decision by Asif and Sara to travel with their young family, such beautiful children. Please Asif, we ask you to think about what has happened and the decisions you have made.
"Please can you ring us or send us a message to let us know that you and the children are well. ll we wish for is your safe return and especially the return of the children. We are not angry with you, we are just heartbroken.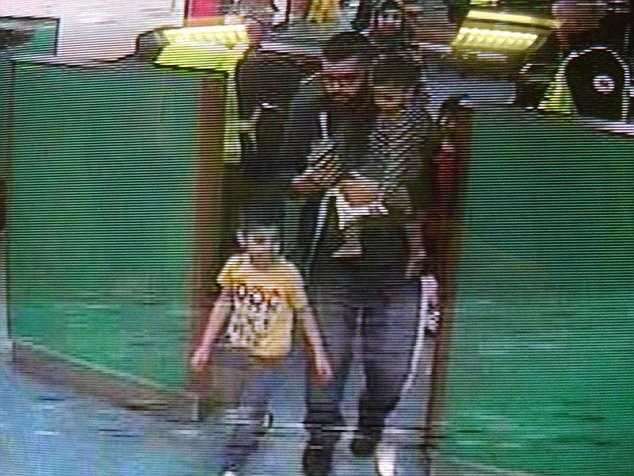 "We ask that if there are others out there considering leaving the UK in this manner, please consider the impact on the family members that you leave behind."
A neighbour of the family, who did not want to be named, said they were a normal, happy family. "They were a lovely family. I would see them with the kids every day - they were really nice and they were just really nice people.
"A lot of people were saying that they were extremists and that they were very, very strong in their beliefs, but when I saw them I wouldn't have thought that because he appeared perfectly normal," he added.
"The only thing that surprises me is that they took the kids who are really young. You could just tell they are very into their beliefs and they didn't try to hide it."
While the total number of Britons that have travelled to Iraq and Syria to join the radical Islamist group is unclear, the Foreign Office puts the figure at around 500. However, a Birmingham MP claimed that the true figure was closer to 2,000.
Police have appealed for anyone with information about the family to call Thames Valley Police on 101, quoting reference number 342 (19/4).