Second crewless migrant ship stranded in Mediterranean days after Blue Sky M trauma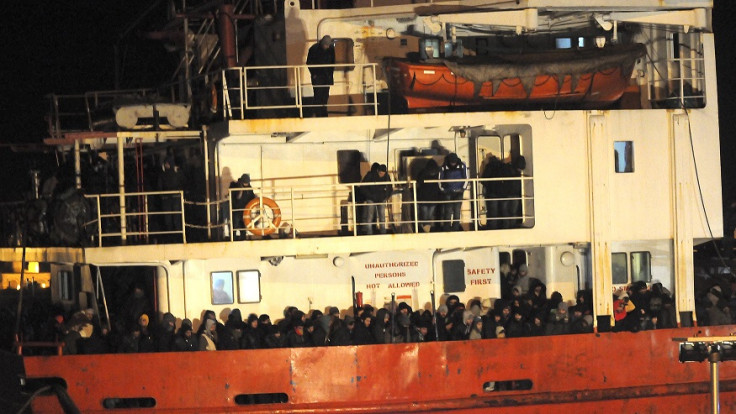 Another crewless ship packed with migrants has been left stranded in the Mediterranean.
The Italian Air Force said a helicopter has been sent to the scene to enable the coastguard to reach the cargo vessel Ezadeen, which is believed to have been abandoned by smugglers. Around 450 migrants are on board the ship.
Coastguard commander Filippo Marini said they had received a distress call from a migrant saying: "'We're without crew, we're heading toward the Italian coast and we have no one to steer.'"
The news comes days after almost 1,000 migrants were rescued from a ship found adrift in Greek waters near the island of Corfu.
The Ezadeen is currently floating 40 miles off Capo di Leuca, in southern Italy.
The Icelandic coast guard, which is on patrol as part of the EU Frontex border control mission, was called in to assist.
The bad weather and choppy sea conditions are making boarding the 240ft ship impossible. The Air Force said doctors were on the scene to treat unwell passengers.
"Because of the difficult weather conditions the ship can only be boarded from the air," an Air Force statement read.
The ship, sailing under the flag of Sierra Leone, is believed to be controlled by human traffickers.
© Copyright IBTimes 2023. All rights reserved.