Secret Cinema denies weekend censorship 'protest screenings' will show The Interview
Secret Cinema tells IBTimes UK that Sunday's screening will not be The Interview or Team America: World Police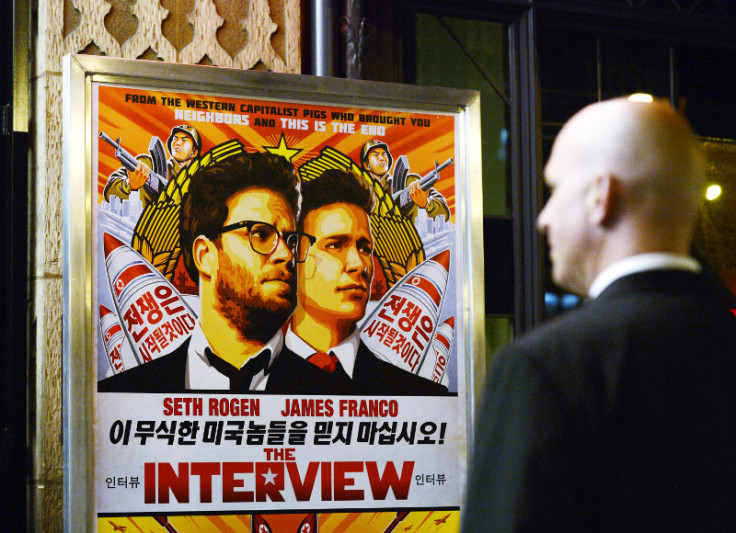 Secret Cinema customers may be confused to learn that the UK film events company is not screening The Interview in a "protest" against threats made to freedom of expression.
The notoriously secretive film company released a statement saying it is co-ordinating one-off screenings in London, Rome, Los Angeles and San Francisco on Sunday 21st December, in response to threats from hackers who issued bomb threats against cinema chains that planned to screen the Seth Rogen film.
A press release detailing the event reads: "To protest against the attack on freedom of expression that the threats against screenings of The Interview represents, Secret Cinema is staging a special one-off Secret Screening… with all proceeds from the show going to global free speech charity Article 19."
The Interview stars James Franco and Seth Rogen as journalists who plot to assassinate North Korea's dictator Kim Jong-Un.
Despite Sony Pictures pulling licensing agreements for the film, a number of Twitter and Facebook users believe Secret Cinema will be showing the banned film in the capital this weekend.
Secret Cinema hosting protest screenings of The Interview; encourages others to do the same http://t.co/KGBvh0viUz

— Reddit Movies (@Movies_Reddit) December 19, 2014
Secret Cinema are showing the Interview! http://t.co/bqRBtlOPtd — Stephen Radford (@steve228uk) December 19, 2014
Secret Cinema to protest The Interview cancellation with screenings - https://www.digitalspy.com/movies/a617668/secret-cinema-to-protest-the-interview-cancellation-with-screenings/ #GoogleAlerts

— Nick Dager (@NickDager) December 20, 2014
Yes. #FreedomToCreate RT: "@PeterBradshaw1: Secret Cinema will stage a protest screenings of The Interview tomorrow http://t.co/yeWPT5EO0S" — Rhodri Williams (@TheRealRhodri) December 20, 2014
A spokesperson for Secret Cinema confirmed to IBTimes UK that the film to be screened on Sunday will definitely not be The Interview.
It will also not be Team America: World Police, after Paramount Pictures withdrew screening rights to the film, which some cinemas planned to show in place of The Interview.
In keeping with usual Secret Cinema events, the name of the film that will be screened in east London has not been released. Guests are asked to wear dark suits and bring a present to give to a stranger.
Tickets for the event will cost £26.50 and go on sale at 4pm on Saturday.
A spokesman said: "Secret Cinema passionately believes in the freedom to create and is looking for partners to join them in hosting a simultaneous screening across the globe with a view to strengthen the resolve of filmmakers and artists against the threat of censorship, and to stand in solidarity with artists whose freedom of expression is routinely curtailed."
© Copyright IBTimes 2023. All rights reserved.