The Secret's Out: Secret Cinema Cancels Back To The Future Screening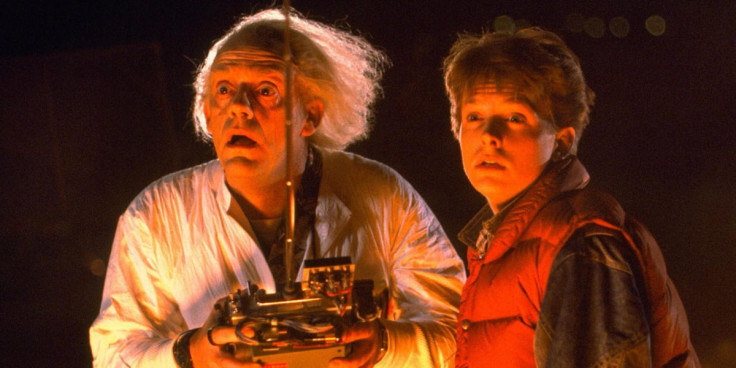 Secret Cinema is currently seeing its summer plans fade faster than a Marty McFly family photo.
The company's organisers have cancelled this weekend's Back To The Future events, citing ongoing difficulties with hosting it.
"We have come across a number of issues that we have not experienced previously," said a spokesperson for Secret Cinema.
The company states: "Secret Cinema is a growing community of all that love cinema, and experiencing the unknown," but the only unknown at the moment is if its summer screening the popular 1980s hit film, in which a replica of the Hill Valley town has been built in east London, will take place at all.
Hundreds of disappointed fans, who had paid £53.50 for a ticket, were quick to vent their fury online, but perhaps Fernando Pinho summed it up best when writing on the company's Facebook page:
"Cancel a show is bad. Cancel an opening night 3 hours before its start is embarrassing. Cancelling a second performance 3 hours before, it is lack of respect. The most appalling PR I have ever seen. Your shows might be big, but on the customer service front, you are so small."
The Back to the Future event is not the first time Secret Cinema has cancelled at short notice. Last year's screening of Brazil in Croydon was pulled just hours before the start due to police concerns over licensing.
Secret Cinema must wish they could turn back time (sorry), as the reputation of a company that has enjoyed a meteoric rise in recent years appears to be in tatters.
"A crushing disappointment"
Founded by Fabien Riggall in 2007, Secret Cinema offers an immersive live themed experience where you see a mystery film at a mystery location.
The first event saw 400 people watch Gus Van Sant's skateboard drama Paranoid Park in a disused south London railway tunnel.
And in recent times, the company transformed a warehouse in Euston into a spacecraft to screen Prometheus and a school in Hackney into a prison for The Shawshank Redemption.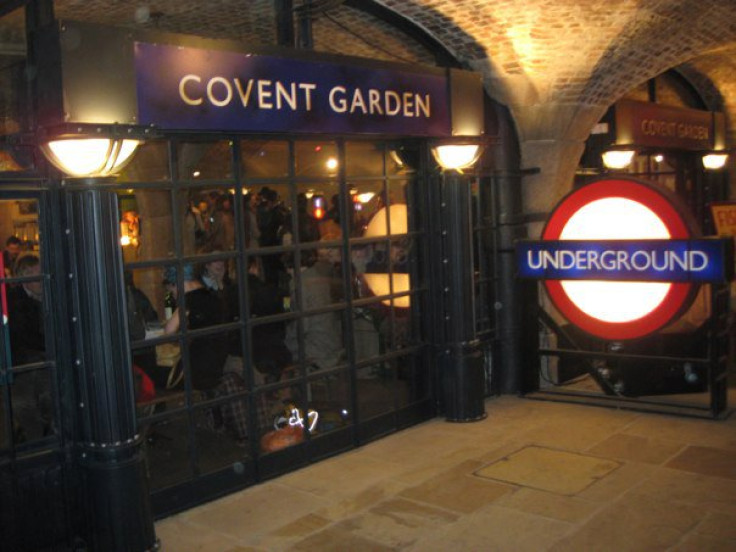 1940s Covent Garden was recreated in an east London warehouse for their 2011 screening of The Red Shoes.
Alfred Joyner
I heard about Secret Cinema rather late. Attending one of its mystery screenings in February 2011, I was only told beforehand to dress up in 1940s clothing and meet at a disused warehouse in east London.
Arriving to a recreation of 1940s Covent Garden, I immediately realised the film would be Powell & Pressburger's 1948 musical masterpiece The Red Shoes, which starts in the same location before the ballet troupe departs for Monte Carlo.
Alas, the experience in Wapping, east London, was not as exotic. The novelty of taking part in a ballet class or having a pint in a jaunty old-fashioned pub soon wore thin, before we were all ushered in to what I thought would be the main event, watching a classic British film on the big screen.
Instead, hundreds of us were crowded into a large, cold room, made to sit on uncomfortable wooden chairs, to then see a DVD projection of the film on a tiny screen. At £25 a ticket, it was a crushing disappointment.
Costly Experience
And yet the popularity of Secret Cinema has continued to rise. In February, people paid more than £50 a head to see London's old glass factory transformed into an opulent art deco suite for a screening of The Grand Budapest Hotel.
The fact that people knew the film in advance didn't seem to bother those attending, despite going against the idea of secret cinema in the first place.
If it's not secret anymore, then it's certainly not cinema either. The screening forms a small part of the expensive event, with the flamboyant stage design and immersive live experience more akin to promenade theatre. One company that has done this well is Punch Drunk.
With a whopping 84,000 tickets sold for the planned Back to the Future screenings and a struggle to deliver, it appears Secret Cinema is losing sight of the mysterious, exclusive quality that made it so appealing in the first place.
© Copyright IBTimes 2023. All rights reserved.