Reports claiming that a secret plan to deport thousands of migrants to their home countries within weeks had been drafted by the European Council have been dismissed as "ludicrous" and "false" by EU officials and the UN refugee agency.
The Times reported on 7 October that Brussels will blackmail countries like Niger and Eritrea by threatening to withdraw aid, trade deals and visa arrangements if they refuse to accept back their "economic migrants". It also said that a draft of the plan will be discussed by EU home office ministers, including UK home secretary Theresa May. The article, which appeared on the front page of the British paper, also cites excerpts of the alleged secret deportation programme.
However, a EU official who spoke to IBTimes UK on condition of anonymity, denied the existence of the plan. "This is completely false," he said. "The Council is going to adopt conclusions on the EU return policy that are publicly available in the EU action plan...no numbers or nationalities are mentioned."
The official said The Times published extracts that were made public on 2 October and were part of the draft Council conclusions on the future of the EU return policy. Reports that thousands of Eritreans could face repatriation were also dismissed as false.
"There is no mention anywhere that we will return Eritreans," the official said. "More than 70-80% of them have the right to asylum and once you receive asylum in a European country, you cannot be deported. The return policy has nothing to do with refugees, it's for economic migrants."
Carlotta Sami, UNHCR spokeswoman for southern Europe, also laughed off the "secret deal" report noting that deportations can only take place with those African countries that have a specific deal with the European Union, like Egypt.
"We have nothing against deportation of economic migrants but we need to guarantee the individual right to ask for asylum," she told IBTimes UK. "Syrians and Eritreans are not economic migrants, they are refugees."
Under a EU plan, 160,000 migrants − mostly Syrians and Eritreans arriving in Greece and Italy − are about to be relocated to other member states in the 28-nation bloc. The first to be redistributed are 20 Eritrean refugees who will be relocated from Italy to Sweden on 9 October.
Sweden has agreed to take 821 refugees from Italy and 548 from Greece as part of the EU commission's plan. The EU agreed the plan last month despite the opposition of some eastern European states, such as Hungary, that were worried about a popular backlash against migrants.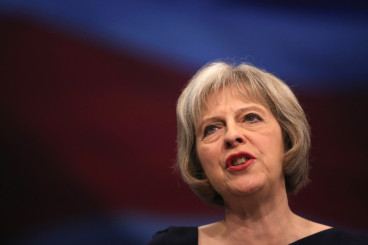 However, Meron Estefanos, human rights activist and co-founder of the International Commission on Eritrean Refugees in Stockholm, said that the majority of migrants arriving on Italian and Greek shores do not know about the relocation programme and therefore continue to use illegal means to reach other European countries.
"I'm using my programme on Radio Erena to tell them there's an opportunity to move across Europe in a safe and legal way. Nobody is using that because either they don't know about the plan or they don't trust authorities," she said.
The UNHCR's Sami admitted that relocation figures are low because many Eritreans are "suspicious" about the plan when they arrive in Italy. Many of them skip the registration process and refuse to give their fingerprints before attempting to sneak into other European countries.
"We try to explain to refugees the importance of the fingerprints-taking process that allows them to cross the border safely and not be exploited by the human traffickers," she said.
"Once in another country, they can ask for asylum and join their family members."
The development comes after the UK home secretary, Theresa May, called for a new deportation system to expel failed asylum seekers.