Migrant crisis: Germany urges refugees to respect 'Western values' after violence at shelter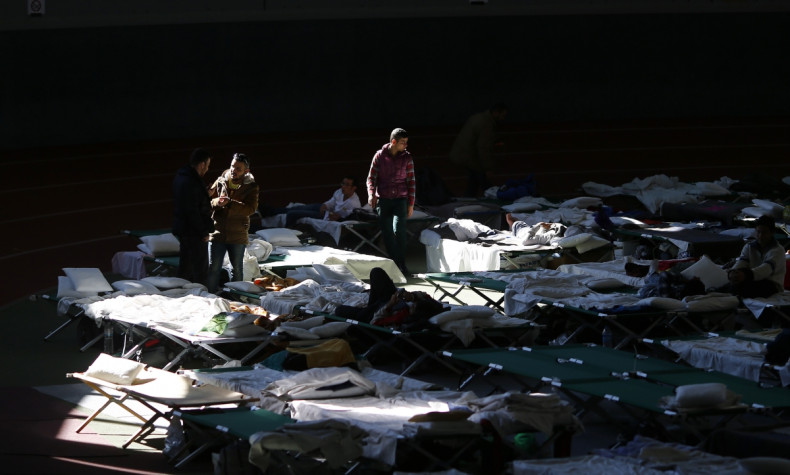 German police intervened to quell a massive brawl that erupted at a refugee centre in Hamburg, as the country's parliament debated tightening its immigration system in response to the huge influx of people arriving in the country.
More than 200 refugees from Syria and Afghanistan clashed overnight at a freshly opened reception centre in the south eastern Bergedorf suburb, sparking a plea from the interior minister for refugees to respect German mores.
Some 50 police vehicles were called at the scene to suppress the violence, the reasons for which reasons are not immediately clear, with some reports saying it was triggered by a mobile phone theft and others saying it centred on a dispute over the use of showers at the former-market-turned-shelter for some 600 people.
Violent members from the two ethnic groups brandished chairs and iron bars and threw stones at each other causing panic amid the numerous families with children also staying at the facility, according to the local Hamburger Morgenpost newspaper. At least four people were injured.
The asylum centre, which opened last week, had already witnessed a hunger strike, with dozens of refugees who protesting against its poor conditions.
The morning after the clashes, interior minister Thomas de Maiziere urged asylum seekers to be understanding and avoid using violence, saying he was aware living conditions in some housing might not be optimal but the government was doing what it could. "There is no other way at the moment," he said, calling on refugees to accept German rules. "This includes not fighting, this includes having patience and respecting other people, independent of religion and gender."
Thomas de Maiziere spoke as he presented to the Bundestag in Berlin a bill aimed at rationalising its asylum and immigration system. The reform package includes proposals to refuse asylum to applicants from certain countries and swifter processing procedures to fast-track integration of genuine refugees, as well as the expulsion of economic migrants.
Germany has come under pressure from a massive influx of migrants this year as it is one of the favourite destinations for the more than 500,000 people that reached European shores since January. The government said they expect to receive some 800,000 asylum seekers and migrants by the end of 2015.