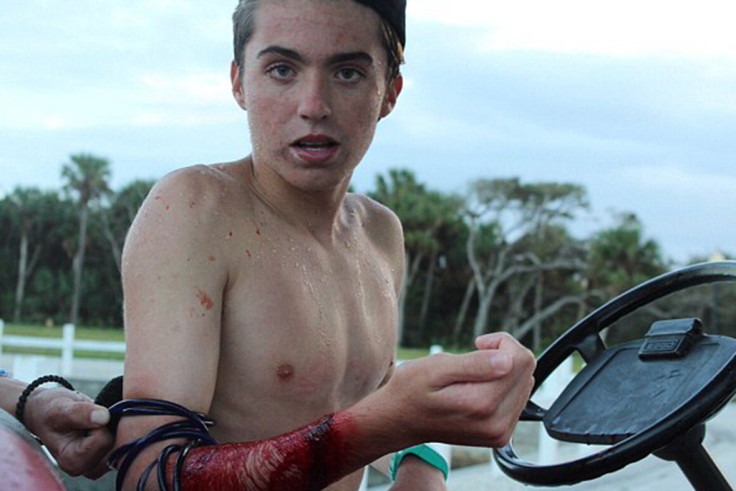 A teenage surfer has been bitten by a shark while wearing a new "shark-repellent" bracelet that his mother bought him for Christmas.
Zack Davis was bitten badly while surfing near Avalon Beach State Park on North Hutchinson Island in Florida. He was wearing a SharkBanz bracelet, which purports to use magnetic waves to ward off sharks. It was the first time he has been bitten. He has received 44 stitches and has an impressive jaw print across his right forearm.
Davis was remarkably calm after the event. He said: "Honestly I wasn't really in pain. I was just like 'oh my gosh I need to do something with this quick', so I just took my leash from my board and just wrapped it around my arm because I didn't want to lose any blood. I just got out of the water as quickly as possible because I didn't want to get hit again."
Davis then walked home and said to his mother: "Don't freak out Mum – I just got bit by a shark".
It was the first time he had worn his green Sharkbanz bracelet on a surf, having received it as a gift on 25 December. His mother paid $80 (£65) for the item and told a news channel that she hoped to get her money back.
Sharkbanz make the controversial claim that a small magnet inside a bracelet will interfere with a shark's electromagnetic faculties and cause it great discomfort, thereby repelling it. The technology is not supported by peer-reviewed scientific literature and has been criticised by scientists and consumer advocates.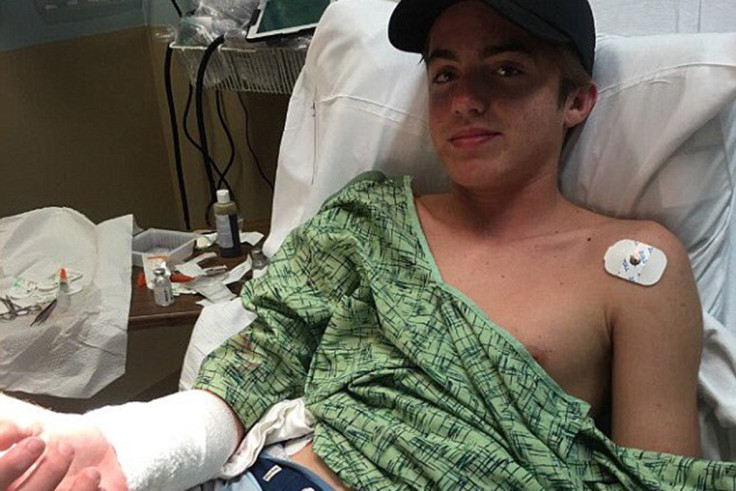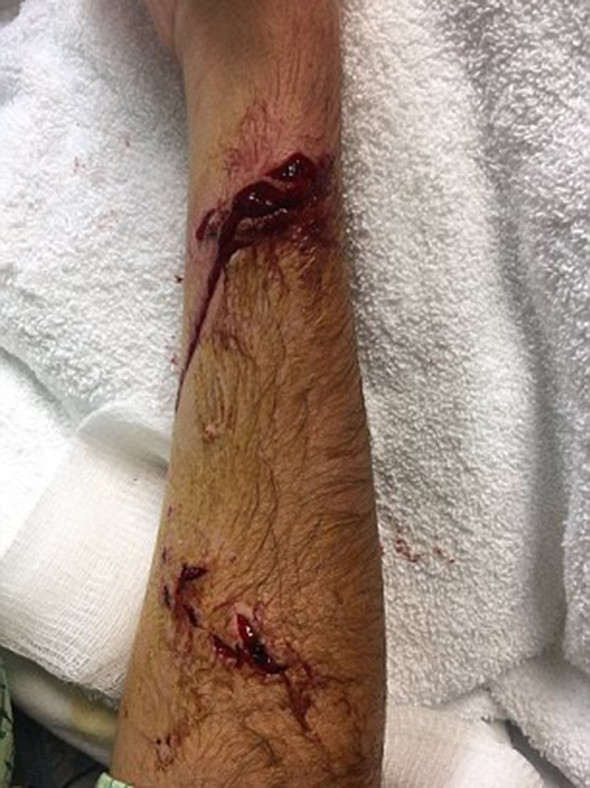 SharkBanz co-founder Nathan Garrison has offered his condolences to Davis, but is adamant that the incident does not undermine his product's claim to repel sharks. "What happened here is essentially the rarest of shark encounters, where Zack jumped off his board and pretty much landed on the shark. If anything it probably helped clear the shark out of the area quicker.
"SharkBanz technology is aimed at repelling hit-and-run shark attacks, the most common type of incident occurring when a curious shark strikes at a human in order to determine if they are prey," he told CBS.