See Ruud van Empel's charming but unsettling portraits of children that don't exist
Each figure is a hybrid, constructed from fragments taken from his own photographs.
A gallery in London is staging the first exhibition devoted entirely to the portraiture of the pioneering Dutch photographer Ruud van Empel. His charming but slightly unsettling pictures are not portraits of real people. Each figure is a hybrid, constructed from hundreds of fragments taken from his own photographs. Eyes, noses and lips are collaged together to create brand new faces.
Van Empel blends the techniques of collage, painting and photography, forcing the viewer to question their own conceptions of the constructed, and the "real". The process is painstaking: a single work can take up to three months to complete. The colours and textures are individually altered, and each setting digitally staged. Van Empel uses Photoshop to utterly transform reality, and turn it into something at once enchanting and unnerving.
Van Empel interweaves references from art history, including Dutch Old Masters, German Renaissance painters and early photomontage artists, into his work. His digitally rendered photographs of children explore notions of youth and innocence. His most recognised work features black children, pictured alone or in pairs, set against a dense paradise of supersaturated lush greenery.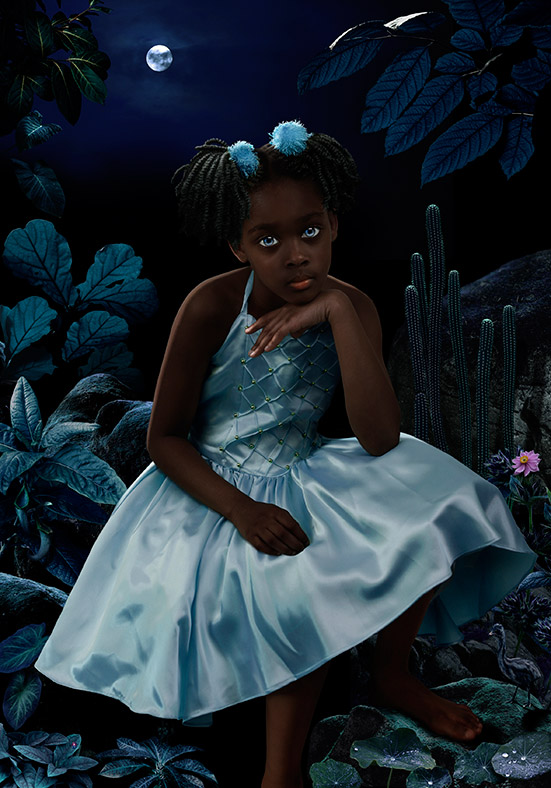 The artist often chooses clothing that echoes the formal Sunday dress that he and his siblings would wear to church as a child. This is intended as a comment on the mixed feelings of both oppression and pride that such clothes instilled. So integral is the accuracy of such clothing to his work that van Empel often digitally constructs garments from memory by photographing specific materials and patterns and then "stitching" them together.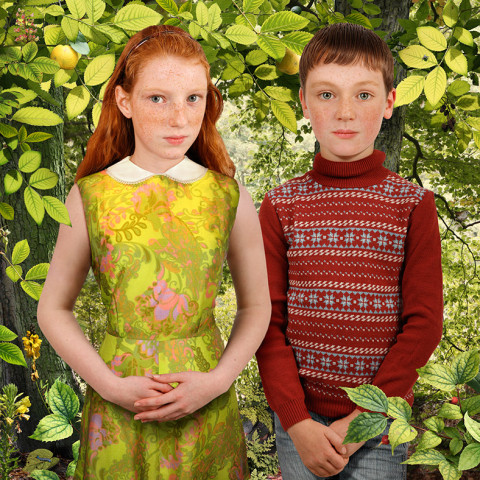 This exhibition will include 21 works, including 12 from the photographer's latest series, Mood, which has never been shown in the UK before. They continue this exploration of lost childhood innocence set against a backdrop of cultural conservatism. The images refer to stiflingly upright and formal early photographic portraits, but are given the close-up intimacy of the portrait miniature. The dark, earthy tones and strong chiaroscuro give this series an atmospheric and dramatic tone.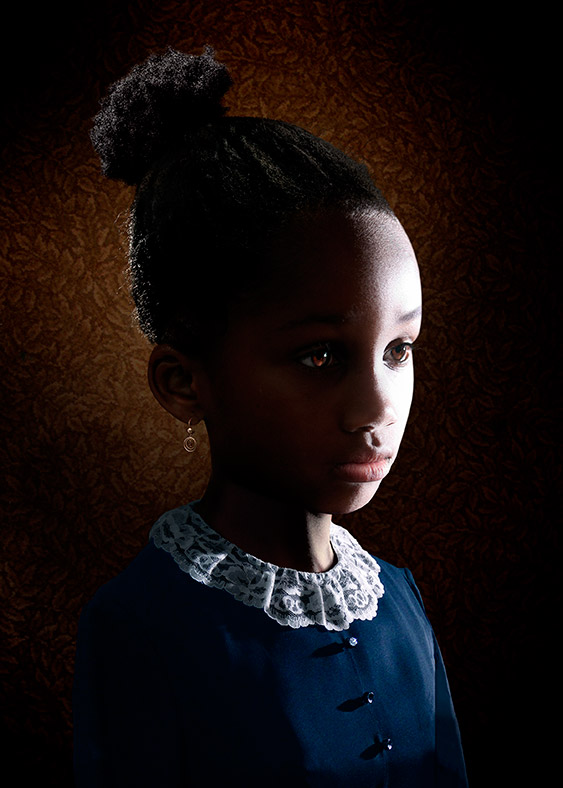 Ruud van Empel Portraits will be on show at Beetles + Huxley in London from 22 February to 18 March 2017.