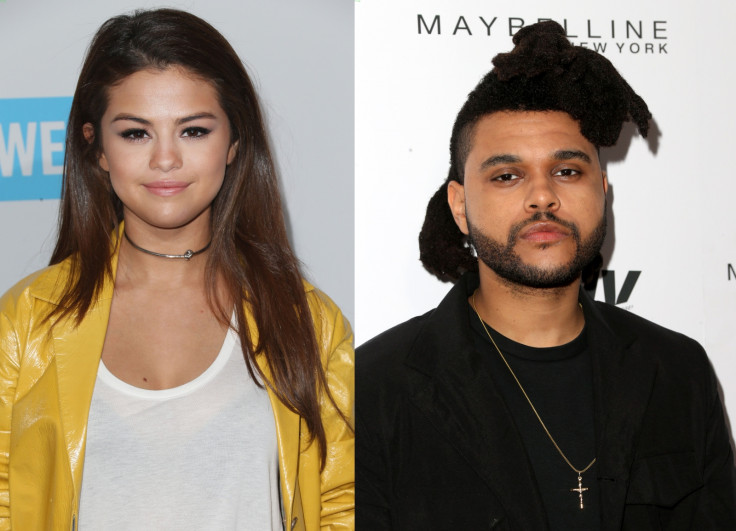 It seems like The Weeknd is back in the dating game. The Starboy singer, whose real name is Abel Tesfaye, was reportedly spotted with Justin Bieber's former flame, Yovanna Ventura, with the two holding hands as they arrived at hip-hop artist French Montana's birthday party that was held at a Beverly Hills mansion in Los Angeles on Thursday, 9 November.
"The Weeknd was there hand-in-hand with Yovanna Ventura all night," a source told Us Weekly. "They arrived together. They were holding hands. He was there for a solid two hours with her and everywhere they went, they held hands."
Another source added, "He was parading her around. He was trying to make it obvious that he was with someone. They were pretty affectionate and were together the entire night."
Since then, The Weeknd, 25, has been spotted on another outing with the 21-year-old model, with the two spotted in the backseat of a car as they left the Hyde nightclub in Las Vegas.
Although it seems like The Weeknd has moved on following the sudden breakup with his former flame Selena Gomez, who he was in a relationship with for 10 months, the songstress is reportedly finding it difficult to see him with other women as she still has a place for him in her heart. However, she is happy for him.
"Selena is happy that her ex-boyfriend Abel is moving on from their relationship but seeing or hearing about him with other women gets her emotional," a source told Hollywood Life.
The source added, "Selena had a strong bond with Abel and she feels very connected to him despite the fact that he is no longer her boyfriend. Selena will never forget that it was Abel who was there for her, supporting her with love through some scary, challenging health issues."
Despite having "strong feelings" for The Weeknd, Selena – who recently sparked rumours of a romance with Justin Bieber with their several outings in recent days – "knows eventually, seeing him with another woman won't be awkward anymore".
Gomez and Bieber dated on and off between 2011 and 2014, but might be reportedly back together.